Having your tracks on the Deezer music app is one thing. However, knowing how to draw listeners to your profile and songs is another. You'll need to dedicate time to the platform and employ various strategies.
Deezer is one of the top music streaming platforms to have your songs on. It stands amongst giants like Spotify, with over 9 million subscribers. The platform is active in major markets worldwide, including the US and France. Therefore, Deezer should be part of your marketing strategy. Getting playlisted is one of the best ways to boost your visibility on the platform.
Whether you've released your first EP or are selling out venues doesn't matter. Building your brand through the Deezer music app with active promotion is essential. Create a buzz around your releases and give fans a peek into your day-to-day life. That way, new music released on the platform won't overshadow your other tracks.
First, let's look at why you should actively market your tracks on Deezer.
Why You Should Promote Your Music on Deezer
French streaming service Deezer has taken the music world by storm since its launch in 2007. It ranks among the top ten music streaming platforms with the largest market share worldwide.
Over 9 million users love using Deezer. Why? Well, it offers a host of features, including:
High Fidelity Sound
A sleek UI
Offline listening
Personalized mixes
A Shazam-like function called SongCatcher
Given Deezer's subscriber base, thousands of potential fans worldwide will hear your music when you promote it. Your tracks could end up in one of their mixes. As a result, you could increase your listenership.
Furthermore, Deezer operates within the biggest markets in the world. This includes the US, France, Germany, and the UK. In France, Deezer is one of the most used mobile apps for persons between 15 and 34 years. Therefore, developing some Deezer music app promotion strategies will bode well for you if your target audience lies within that range.
Also, Deezer's competitive edge in the music industry is rising. It has broadened its reach within Germany through its partnership with RTL Deutschland. Therefore, you'll get more visibility in the German market as an artist on the platform.
Another reason to promote your songs on the Deezer music app is the features it offers musicians through Deezer for Creators. Let's dive deeper into those in the next section.
Deezer for Creators
Deezer for Creators is similar to Spotify for Artists. Using Deezer for Creators will be a breeze if you're familiar with the latter. However, if you're new to it, you can easily understand and navigate it.
This hub enables artists to manage their music and establish their identity on the platform. With Deezer for Creators, you can:
Update your profile picture
Add a status update, which will appear on your profile
Customize your bio
Link your social media accounts
Highlight a release
View analytics on your music's streams (listeners, demographics, etc.)
Monitor a release's performance in real-time
Deezer for Creators is also an essential tool for labels and managers.
Claiming Your Deezer Artist Page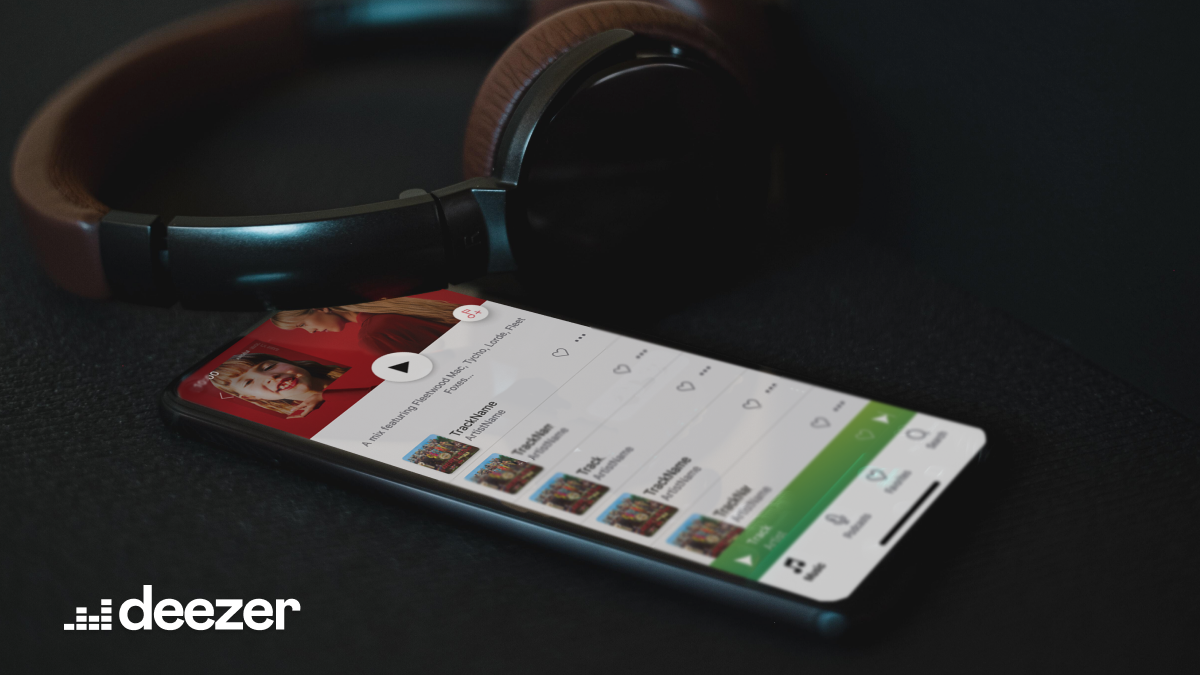 One of the most important things to do before creating a marketing strategy for Deezer music app promotion is to claim your artist page. That way, you can manage your image and tracks on the platform through Deezer for Creators.
Follow these steps to claim your Deezer artist page:
Visit Deezer for Creators
Click the red 'request access' button
Select the appropriate option: artist, manager, label, or provider
Enter your artist name and your UPC (the barcode of your release (s))
Provide additional information:
Your email address
Your distributor and/or label
Your distributor's email address
Your Facebook, Instagram, and Twitter page URL
If your music isn't available on Deezer, it won't be possible to claim your artist page. Therefore, you'll need to release your music to the platform first.
You can distribute your tracks to the Deezer music app through your label. If you're an independent artist, you'll need to work with a third-party distributor such as Sugo Music Group.
Sugo Music Group has helped several artists make a name for themselves over the three decades since its foundation. They offer a superior music distribution and publishing service.
With their distribution service, you'll get your tracks on over 200 music streaming and download services, including Deezer. Contact them today to get started.
Deezer Music App Promotion: Best Strategies
Get Your Songs on Unofficial Playlists
Playlists have become the way most people listen to and discover music. Deezer comprises several playlists. Their editorial team and the platform's algorithm curate some while users create others.
Getting your tracks on popular unofficial playlists is one of the top ways to promote your music on Deezer. Once your tracks land in a playlist, more people can listen to your music, and your visibility on the platform will grow.
To achieve this, analyze the unofficial playlists on the Deezer music app. Create a list of those that your music will fit in. In the playlist's description, you'll find the curator's email address or a relevant link to contact them. Note that down too.
If there aren't contact details in the description, search for the curator on social media using the name on the playlist. Once you have your list, reach out to the curators to pitch them your releases.
Remember to be professional. Treat this first engagement as if you're reaching out to the press or another artist.
Once your song lands on a playlist, share it on your socials and tag the curator. Developing a lasting alliance with them may open doors for your career.
Be Proactive with Releases
Establishing a solid promotion strategy for releases on Deezer is essential. It'll ensure fans and listeners listen to your tracks immediately when they're out in the world. Then you can build on that momentum and reap several benefits.
The key to nailing a release on Deezer is uploading your single, EP, or album two months before release day. You'll have time to build buzz around the release if you do.
You can send your press release to the media, contact playlist curators to include your tracks, and notify fans to preorder your songs. All your promotional efforts will pay off, as your fans will have something to look forward to.
Promoting after a release might be less effective. New music is released each day on the platform. Therefore, your tracks could be drowned out by the noise, and your numbers would be lower.
Therefore, be proactive with releases. Also, consider releasing the tracks as singles instead of an entire album at once. This will keep you and your music relevant, and you can focus your promotional efforts on each single. Once you combine them in an album, there will be a lot more buzz.
Create Your Own Playlists
This promotional strategy is more for your brand than your music. However, building a solid brand as a musician can attract potential fans.
While you can pitch your tracks to unofficial playlists on the Deezer music app, you can also create your own. Playlists are a great way to connect with your fans. They can learn more about you from your influences and favorite tracks. This will deepen your bond and give them a reason to return to your page.
Once you create your playlists, remember to update them regularly.
Leverage Your Analytics
Deezer for Creators gives you access to various analytics to see who's enjoying your music. These are more than numbers and graphs on a page. You can leverage them to inform your promotion strategy.
For instance, you can see which demographic enjoys your tracks. That way, you can target your marketing campaigns on social media and other streaming platforms to them.
Also, since you can view your daily, weekly, and monthly streams, you can see your most-streamed tracks. This can help you decide on your next single or which song to make a music video for.
You'll also have access to your listener's location data. Therefore, you can see in which countries your music performs best. This data is helpful when planning a tour.
Deezer for Creators also has a 'Live Data' feature. It allows you to track streams of your latest releases in real-time. That way, you can tell if you need to boost your promotional efforts or stick to what you're doing.
Engage Fans Off-Platform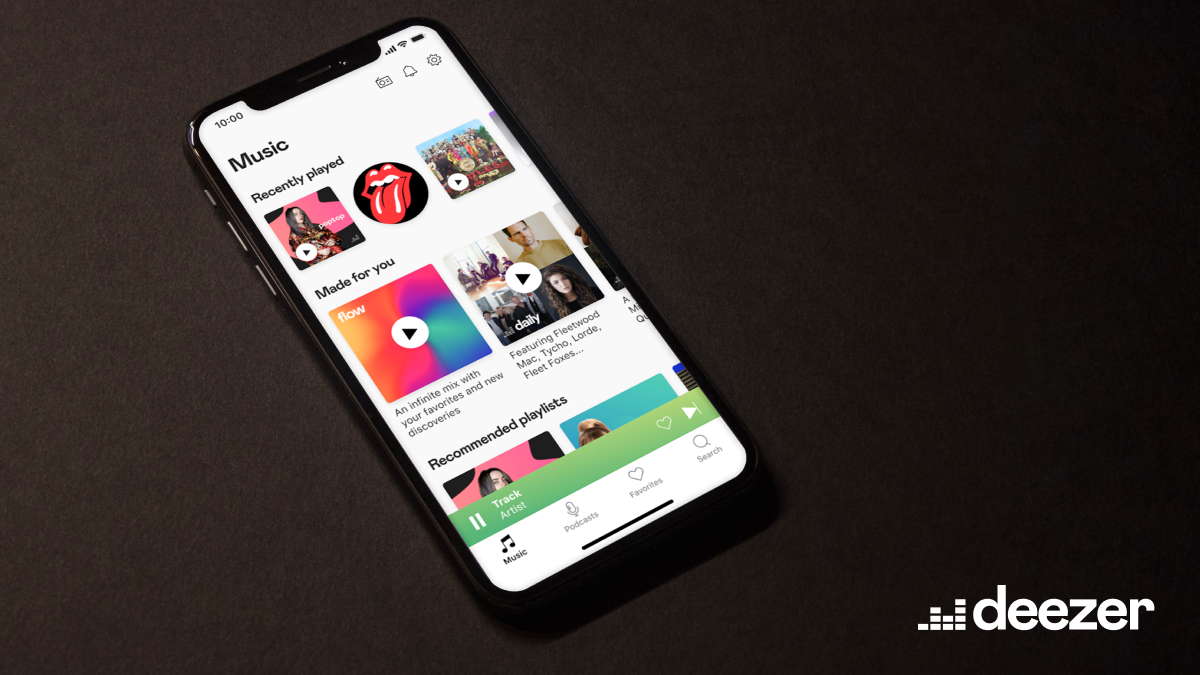 The best way to attract more people to listen to your songs on Deezer is to take advantage of social media. If you've already established a following, engage with your fans and invite them to stream your music on Deezer. However, if you still need to, check out this post to learn how to promote your music on various social media platforms.
These are some ways to engage fans on social media:
Create exclusive content, such as preorders and subscriber-only posts
Run polls, contests, and competitions
Shout out playlists featuring your tracks
Post stories and videos with music and non-music-related updates
Create teasers for singles
Share snippets of upcoming music video releases
You can also share your tracks, albums, and playlists to social media directly from Deezer. Here's how:
Select the track, album, or playlist you'd like to share
Swipe up to open the full player
Click the share icon within the player
Select the app you'd like to share to
Using your social media accounts to boost your streams on the Deezer music app will pay off with future releases. You can also boost your visibility and credibility. This is especially true with those listeners who only consider artists legit when their music is available on music streaming services.
Create Buzz for Your Music in the Press
Once your music is available on the Deezer music app, you can promote it through the press. Now, the press doesn't only relate to Rolling Stone or Billboard. It also refers to music-related websites, blogs, internet radio stations, and YouTube channels.
The ideal way to find these media organizations is to do some research. Check out who interviewed influential artists and musicians you know. You can also look at the publications artists who produce music in your genre appeared.
Gather these media contacts in an excel sheet. Then once you're done with your research, reach out to them via email or DM. You can send a press release if you have a new track coming out soon. Alternatively, pitch them for a feature.
If you don't get a response from the contacts, don't fret. Keep reaching out and following up on the emails and DMs you send out. You'll get a response soon enough.
Takeaway
Deezer is one of the most beloved music streaming platforms worldwide. It's established in the US, the UK, France, and Germany, rivaling giants like Spotify and Apple Music. Therefore, knowing the best ways to promote your music on the platform is essential.
Creating a buzz around your music in the press is one way to boost your music's visibility on Deezer. You can also pitch your tracks to unofficial playlists or create your own playlists.
Alternatively, leverage your social media following to draw fans to the Deezer music app to stream your tracks. Remember to monitor your analytics to see if your promotional efforts are paying off. They'll also inform you about your listener's demographics, so you can refine your target audience.