Understanding the role of music PR and how to create a press release is an essential part of marketing your music. In fact, it's the most budget-friendly way to gain publicity when promoting a tour, album release, or new music video. And while writing your own compelling press release is possible, it's not without challenges.
Artists with little to no budget can achieve positive results by creating their own press releases. Knowing how to craft a great headline and pitch will go a long way to getting you started. Including a professional photo, relevant links, and a short bio ensures journalists and readers have all the information they need. But don't forget to add your contact details.
This article explores the vital finer points every musician should know when creating their own press release. We'll also offer detailed advice on distributing your press release effectively once created.
Let's dive in.
Why Create Your Own Press Release?
Hiring a professional music PR agency means taking advantage of its network of key media role players. Most music PR agencies have developed relationships with an extensive list of journalists and bloggers in the industry.
This makes working with a music PR agency ideal, but it can prove expensive. If your music career is still in its early stages, you may not have the budget to hire a music PR firm. So, the best approach is to learn how to create the best possible press release on your own. This knowledge will arm you with an invaluable skill for promoting your music.
Learning how to distribute your own press release also offers you control over which publications are approached. It's also an excellent way to build relationships with your industry's journalists and bloggers.
How to Write A Press Release Like a Music PR Pro
Creating a professional music PR press release yourself can seem daunting. It's usually something a professional music PR firm would handle. But that doesn't mean you can't pull it off alone. All you need to do is follow these helpful steps to ensure your press release ticks all the boxes.
1. Announce Something New and Interesting
It's tempting to want to promote your existing catalog of work. However, new releases and upcoming events are more likely to spark interest from readers. Your target journalists and bloggers want the latest scoop on what you or your band have been up to.
Therefore, ensure that you create and distribute a press release only when you have some news to share. For instance, announcing that you've been chosen as part of the line-up for a big event would be considered newsworthy. Likewise, releasing a new song, album, or music video would definitely be something to share. Another good example would be sharing the news of you or your band landing an important sponsorship deal.
It's crucial that you focus on the news you're sharing and avoid writing a long-winded press release about your entire music career. A concise and impactful music PR press release that gets to the point is more likely to gain the desired attention. Let your EPK do the legwork in filling in the blanks should the journalist or blogger wish to find out more about you.
2. Write in the Third Person
Before you put the proverbial pen to paper, take note that a press release should be written in the third person. In other words, you should write about yourself the same way a journalist or blogger might write about you.
Besides communicating important news, a press release should simplify things for the target journalist or blogger. Sometimes, music PR press releases are published as is, with little to no editing. Which is why it cannot be written in the first person.
Granted, a music PR agency with professional writers and editors would typically write the press release. So, when writing it yourself, there's a chance the media company or blog will want to make some adjustments.
But there's still a good chance they'll use much of what you've written. Writing it in the third person, as a music PR company would, leaves a journalist or blogger with far less editing. And it increases your chances of having your press release published.
3. Craft a Striking Headline
Kick off your press release with an informative but impactful headline to grab the reader's attention. Remember that the intention is for your press release to be published on news platforms and blogs. Readers are more inclined to click on your press release and read it thoroughly if you pique their interest with your headline.
Ensure that the headline captures the gist of your exciting announcement. But bear in mind that it should be concise and like something you'd see in a prominent newspaper or news website. The general rule of thumb is to aim for a punchy eight words or less when crafting any headline.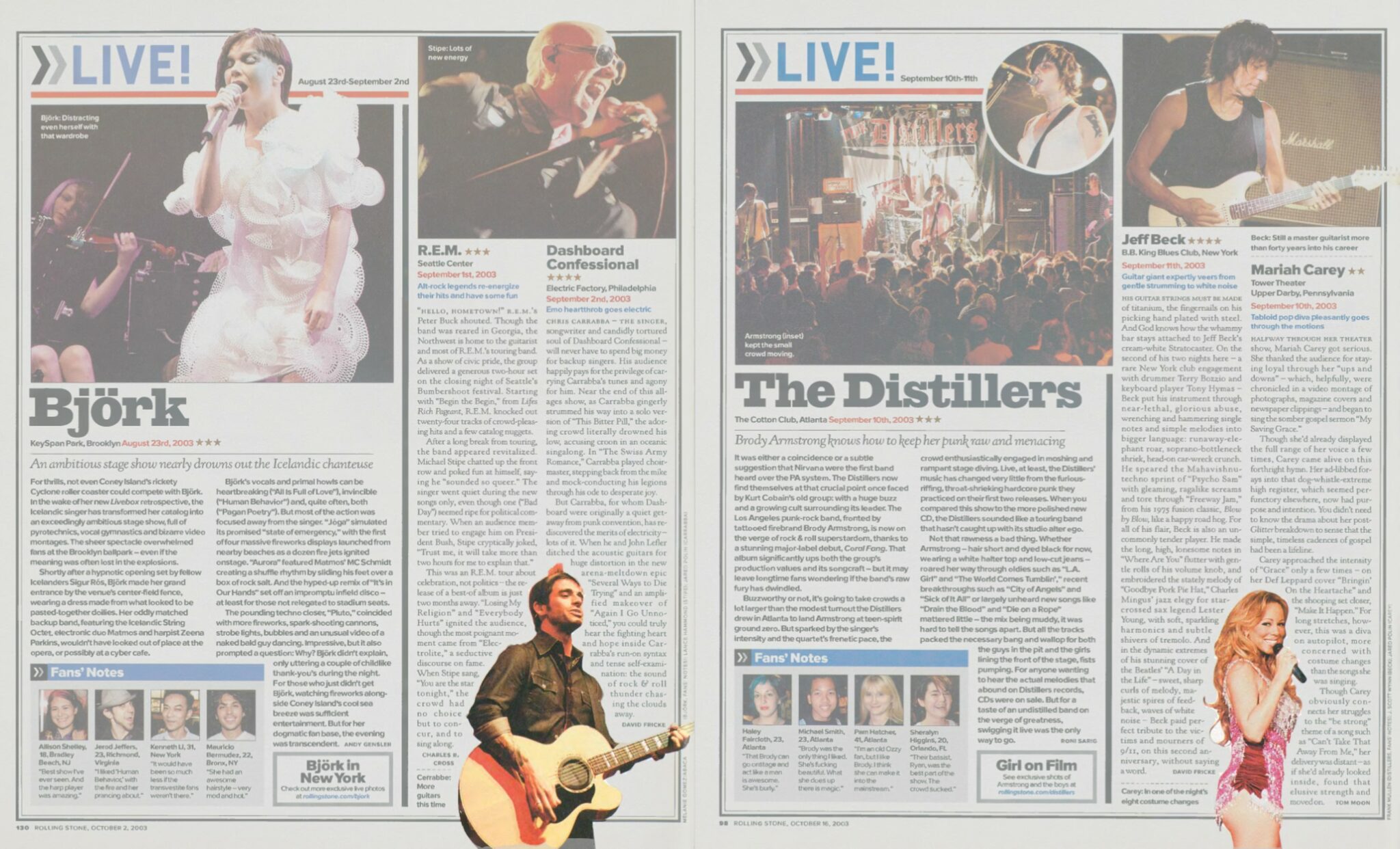 4. Include a Professional Photo
We recommend inserting a professional artist or band photo just below your headline. If possible, try to ensure that the image relates to the announcement somehow. For instance, a professional photo of you or your band on stage would be ideal if you're announcing your upcoming tour.
But if you don't have a great-looking image to suit the narrative, one of your press kit photos will suffice. However, it's crucial to note that the image must look professional and be of excellent quality. You don't want to showcase a pixilated low-resolution photo taken on your iPhone 4 in your sitting room.
If you're unsure of how to obtain the perfect image for your professional music PR press release, don't fret. We've written a comprehensive guide providing all the information you need to take professional musician and band photos.
5. Insert All Related Links
Now you've got the perfect headline and a fantastic photo to kick things off. Next, we recommend you include a pertinent link relating to your announcement.
If you're releasing a new single or album, this is where you'll include a link to the new music on Spotify and Apple Music. Should your press release relate to an upcoming event, add a link to the ticket vendor's website here.
But be sure to include the link as a hyperlink with the appropriate anchor text visible. For instance, include "Buy Your Tickets Here" or "Listen Now" as your anchor text and insert the relevant hyperlink.
This makes it super easy for your readers to find your music, music video, tickets, etc., and encourages conversions.
6. Write Your Pitch
Next, you'll craft your introduction, often referred to as the pitch in the world of music PR. It's called the pitch because this opening paragraph should get to the point and encourage readers to continue reading.
This introduction will expand upon your heading, going into further detail about your exciting announcement. Take this opportunity to get some crucial points across, but remember that you'll elaborate on these in the next section.
The pitch should ideally comprise one paragraph, two paragraphs at most. And it should let the reader know exactly what your press release is about. Write it in a concise and engaging manner, and include the most crucial relevant information.
7. Add the Vital Details
You've already broken the big news to your reader in the pitch section. Now you'll need to elaborate by expanding on the critical information and highlighting the benefits to the reader. And it's prudent to add another call-to-action link after this section.
For example, tell readers where and when they can purchase tickets if you're about to embark on a music tour. Let them know what they can look forward to if they attend a show. And if you're offering any pre-sale specials, you should mention it here.
Similarly, when announcing a new single, discuss when and where it will be released. Let readers know how they can stream or download it. And offer some background on the single and how it compares to your previous releases. This is a great time to mention if any other artists are featured on the single.
Releasing a new single, EP, or album should not be taken lightly. It's best to have a professional music distributor by your side every step of the way. This will ensure that your music is released on time and reaches all the relevant platforms as promised. That way, you'll avoid missing the deadline and disappointing fans or harming your brand image.
Sugo Music Group comprises seasoned professionals in music distribution and publishing. If you're new to music distribution, their expert team will guide you through each step of the process.
With Sugo Music Group, you ensure that your music is distributed to over 200 platforms for global consumption. This includes Spotify, Deezer, Apple Music, TikTok, YouTube, and so much more. Working with a specialized team like the experts at Sugo Music Group guarantees a seamless and professional release.
8. Offer Some Background Information
After you've provided all the necessary details, follow it up with a brief section providing some background information. You should view this as a short bio providing insight into your history as a musician. And this section should give the reader an idea of the style and genre of your music.
Discuss where you're based, how you got started, and what influences your music. But remember to continue writing in the third person, as if someone else is writing this about you.
This section is ideal for including a link to your electronic press kit. If you're unsure about how to make an EPK, our handy artist EPK creation guide might help.
9. Bring in Relevant Quotes
Has your music ever been mentioned or reviewed in the past? If so, this is the perfect opportunity to include a positive quote from a journalist, blogger, or publication. Perhaps you've landed a prominent brand as a sponsor. In that case, you could add a comment or quote from the brand's marketing manager or director.
This is also an excellent section to include a quote from you or your bandmates discussing the release, tour, event, etc. Don't pass up the opportunity to boast a little. But ensure you keep this section to a minimum. One or two paragraphs is enough.
10. Ensure it's Easy to Read
Above all else, a professional music PR press release should be easy to read. Try not to use formal language when creating your own press release. It's best to write in a conversational manner. This ensures that the words and sentences flow smoothly and roll off the tongue.
You'll also want to ensure the press release is free from grammatical and spelling errors. Using a well-known editing tool like Grammarly can make all the difference. And having someone else read the press release and offer feedback will also benefit you.
Before sending your music PR press release out, read it aloud. This way, you'll hear whether or not the sentences and ideas are easy to understand and make sense. The easier your press release is to read, the better your chances of having it published or adapted by a journalist or blog.
Distributing Your Press Release: Top Music PR Tips
It's best to copy and paste your press release into the body of an email when distributing it. This makes it easier for potential media outlets, journalists, and bloggers to find the information they need. But ensure that you define the start and end of your press release to distinguish it from the other information in your email.
That said, there's other information you'll need to include before sending out your emails. And there are a few steps you should take to ensure the most effective distribution of your press release. Let's take a closer look.
1. Make a List of Journalists, Bloggers, etc.
You likely have a good idea of where you'd like to see the latest news about your music published. Your target blogs and newsagents probably publish the content you read regularly.
Drawing up a comprehensive list of journalists and bloggers you'd like to send your press release to is an excellent start. And including their full names, email addresses, and the publication/website they represent will make for a helpful point of reference.
A list like this will expedite the process when you're ready to distribute your press release like a music PR pro. Don't hold back, and ensure you list as many journalists and bloggers as possible. You should even include those you feel are beyond your reach. So, aim high because you never know who might have heard of you or is keen to give you a break.
2. Start Sending Emails Early
Start 4 to 6 weeks before your album's release or your tour's start to get your press release out timeously. This will give journalists and bloggers time before your deadline or event date to gather the information they need and publish their articles.
The journalist or blogger may need to contact you for further information, or they might wish to interview you. Either way, starting early will give them ample time to do so.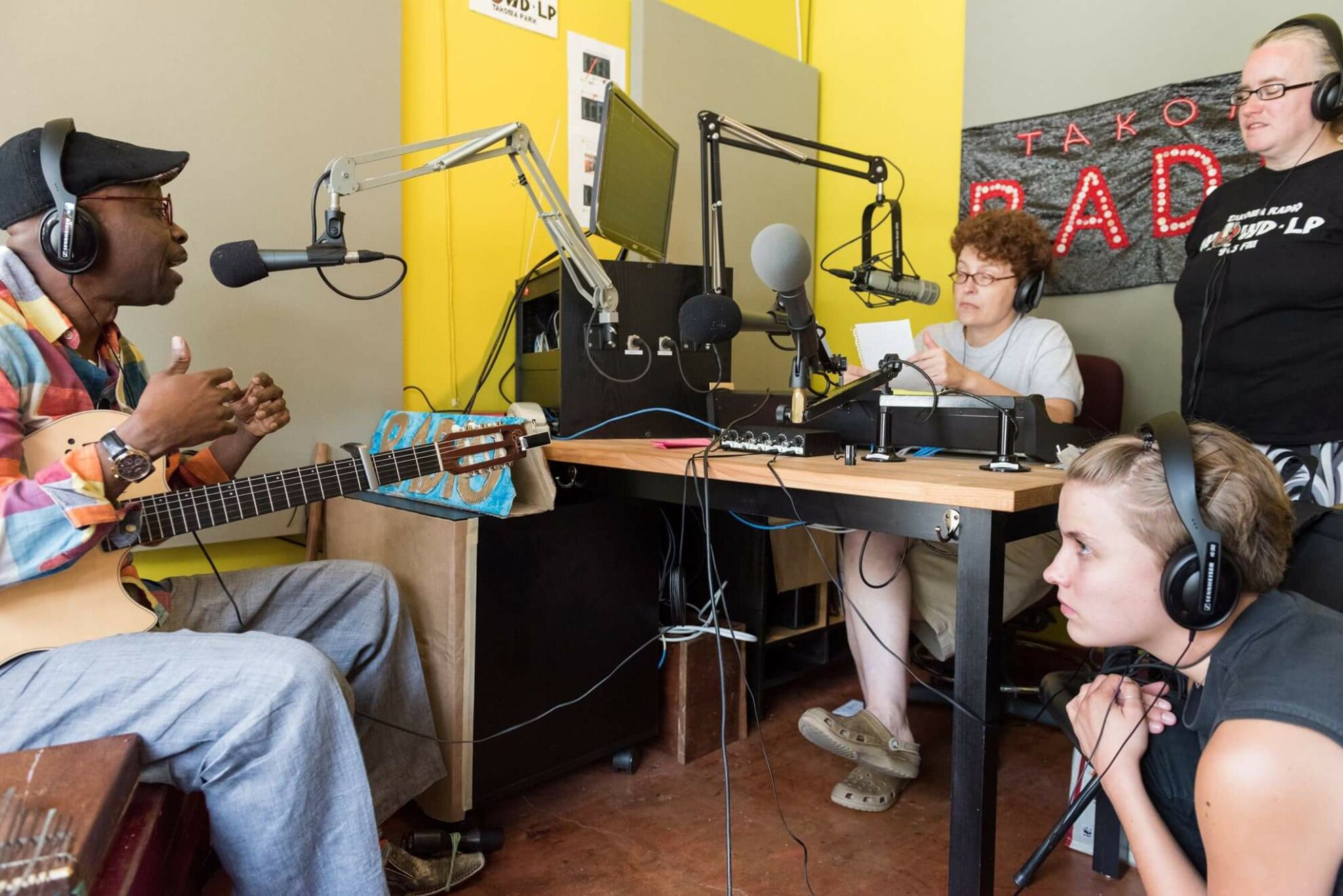 3. Use an Eye-Catching Email Subject Line
Capture the gist of your press release in your subject line to encourage journalists and bloggers to open your email. Remember that these individuals receive numerous similar requests daily, so yours needs to stand out from the crowd.
Focus on the core reason for your press release, be it a new song, event, tour, sponsorship deal, or something else. Getting the inside scoop before an event is what any good blogger or journalist looks for.
4. Personalize Your Email
Don't just copy and paste your press release into the body of an email and send it out. An integral aspect of professional music PR is to add vital information and notes for the journalist or blogger before sending your email. Make sure you personalize each, addressing each recipient by name and offering a short introductory greeting.
It's also wise to end your email on a personal note, expressing your thanks and appreciation. Injecting some personality and warmth into the email can go a long way to winning your audience's favor.
5. Don't Add Attachments
With hacking and phishing scams littering email inboxes globally, most people are hesitant to open email attachments. Therefore, adding your artist EPK, audio and video files, or other relevant documents to the email doesn't mean they'll be seen.
If you'd like to share a new release, we recommend uploading the audio files to SoundCloud. You can do this confidentially and include a private link to the files in the body of your email. The same can be done for new music videos uploaded but unlisted on YouTube.
When it comes to your artist EPK, we suggest either making it part of your website or storing it on Google Drive. In fact, storing any files you'd like to share on Google Drive, Dropbox, or a similar service will do. That way, you'll only need to share a link to the relevant folder when distributing your press release.
6. Include Your Contact Information
One of the most important sections to include in your email is your contact information. While it must be included in your artist EPK, it's best to eliminate as many hurdles as possible for the journalist or blogger. Therefore, adding your contact information to the email will save them time if they decide to get in touch.
Offer as many contact options as possible, including a contact phone number, WhatsApp number, and email address. You should also include your manager or relevant team member's email address. But ensure that any email addresses you provide are active and monitored daily.
Adding a few social media handles may also help. This way, the journalist or blogger can scroll through your profile to get a feel for you and your music. And it allows them to send you a DM on their chosen platform if they prefer. Again, make sure your social media accounts are monitored regularly to ensure you don't miss any crucial messages.
Time to Craft Your Press Release
Given the above guide, you should now have all the tools you need to create and distribute the perfect music PR press release.
The objective is to gain the journalist's or blogger's attention with your email. And you'll want to craft a press release that encourages your audience to read to the end and take action.
If your press release is promoting an event or tour, try to arrange for a few complimentary tickets. Then send these to a few select publications along with your press release. This may encourage those journalists and bloggers to attend your gig and write a follow-up article about it.
Remember that if you're releasing music for the first time, you must engage the services of an established music distributor. This will ensure that your release goes ahead without any glitches or delays.
Sugo Music Group can help you professionally distribute your music to over 200 platforms. Don't hesitate to contact their highly skilled specialists for assistance with scheduling your release and publishing your music.
With some practice, you'll create press releases like a music PR professional before you know it.