Finding unique ways for free SoundCloud promotion is essential to expanding your song's reach. It's no longer enough to upload your tracks to a music streaming platform and expect millions of streams to roll in. You'll need to be more hands-on when marketing your music and free SoundCloud promotion to ensure fans discover you.
To ensure listeners can find your music on SoundCloud, ensure the upload is tagged correctly and details your genre. You should also use the waveform for each song to add comments and encourage engagement. Embedding the SoundCloud player on your website and sharing links to your music on social media will help create awareness. And don't forget to build relationships with fans and other artists for your free SoundCloud promotion campaigns.
Perhaps your tracks are on SoundCloud, but users aren't listening to them. That might be because you're getting lost in the noise of over 30 million artists with music on SoundCloud. Or the creators uploading 12 hours of music to the platform each minute are drowning out your tracks. Therefore, you should be proactive in your promotional efforts and leverage SoundCloud's features.
SoundCloud is one of the leading Digital Service Providers (DSPs) among artists and music listeners. It has a broad user base and several features artists can use to market their music.
This post details all you need to know about free SoundCloud promotion strategies. We'll discuss why it's crucial to promote your SoundCloud tracks. And we'll explore different music promotion strategies you can employ.
Free SoundCloud Promotion: Reasons to Promote Your Music on SoundCloud
SoundCloud is one of the world's most renowned open digital service providers (DSPs). It's also amongst the top ten music streaming platforms that attract the most traffic.
Users enjoy listening to songs on the platform and discovering new artists. In turn, musicians use SoundCloud to get actionable feedback on their tracks and engage with fans. Many independent musicians consider SoundCloud the best platform to market their music online because:
Over 200 million users prefer SoundCloud to other music streaming platforms.
SoundCloud is available in almost every country around the world.
Community is at SoundCloud's core.
While you can upload your tracks onto SoundCloud and wait for the algorithm to do its magic, success isn't guaranteed. This is especially true for musicians who have yet to distinguish themselves from the masses.
You're competing with over 30 million music creators on SoundCloud. And with 12 hours of music uploaded to the platform each minute, some tracks won't get the attention upon release. Therefore, you need to find ways to promote your music on SoundCloud to get your tracks in front of users.
Free SoundCloud Promotion: The good news is SoundCloud offers several features artists can use to promote their music. These include embeddable players, tags, "Buy" links, and an analytics dashboard.
SoundCloud is also the best DSP to engage with fans since it's all about community. In fact, few music streaming platforms provide as many features for direct contact between artists and fans.
Several artists like Post Malone, Kehlani, Billie Eilish, and Lil Nas X established themselves on SoundCloud. Therefore, using this platform as your launch pad can pay off in unimaginable ways. We'll discuss the best strategies to promote your music on SoundCloud to reap benefits for your career next.
Free SoundCloud Promotion: 7 Ways to Promote Your Music on SoundCloud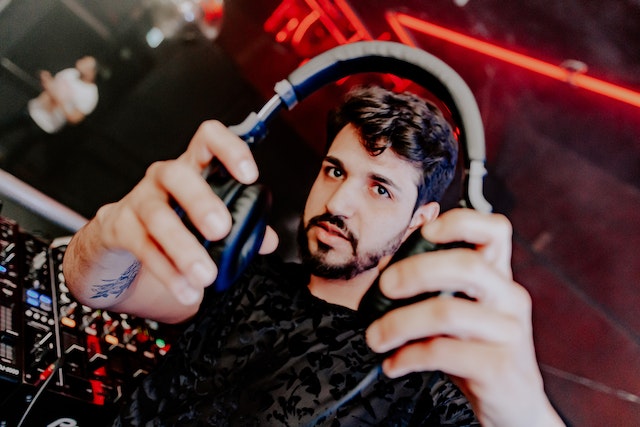 Once your music is available for streaming on the platform, it's best not to let it sit and gather dust. You should incorporate strategies to promote your music on SoundCloud in your digital marketing strategy. That way, you can leverage SoundCloud's massive user base and boost your music's discoverability.
If your music isn't on SoundCloud yet, you should sort that out first. Consider working with a music distributor, like Sugo Music Group, to help you with the process.
Sugo Music Group is a music distributor and publisher. During the 35 years of their operation, they have helped several artists make a name for themselves. Their distribution service ensures your music is available on over 200 music streaming and download platforms, including SoundCloud.
Once your music is out in the world, you can start marketing it. Let's explore the different ways to promote your music on SoundCloud below.
1. Add a Genre and Tags to Your Tracks
The ideal way to promote your music on SoundCloud is by including a genre and tags when uploading your songs. Genres and tags enable your music to surface in searches on SoundCloud. As a result, fans will discover your music when looking for songs in their favorite genres.
You can browse SoundCloud's existing genres when adding one. Or you can create a custom genre. Select one primary genre that defines your music to make it more discoverable.
Perhaps your song falls under three genres. In that case, choose the one you believe fits best. The more specific and accurate the genre, the easier it'll be for your music to reach the right listeners.
The genre will be the first tag on your song. You can also add secondary tags for moods, locations, and subgenres.
Ensure you spell the tags according to their appearance in SoundCloud's Browse Charts. This ensures your tracks show up under the relevant tags.
All tags will be visible to users on select pages on your track's waveform. Bear in mind that using similar tags won't boost your song's appearance in search results. Therefore, add tags that are as distinct as possible.
2. Leave Comments on Your Waveform
Telling stories about your songs can go a long way in engaging listeners. It converts passive listeners into dedicated fans since they form a deeper connection with you and your music. Therefore, leave comments on your track's waveform.
Although it's an unconventional way to promote your music on SoundCloud, it can pay off. You're also not limited to telling fans what inspired a specific lyric. You can ask for feedback about the beats or instrumentals at specific points.
3.   Engage With Creators and Fans
Free SoundCloud Promotion: SoundCloud is a community-centric platform. Therefore, engaging with other users is another great way to promote your music on SoundCloud. There are several ways to engage with others, including direct messages, comments, likes, and reposts.
You can send direct messages to fans and other artists on the platform to have one-on-one conversations. Therefore, if a musician on SoundCloud influenced your music, reach out to them. Tell them their music played a role in your latest EP, single, or album, then prompt them to check it out. When messaging artists, it's best not to ask for feedback until you establish a rapport.
Direct messaging fans is also a great strategy to share new material and keep them engaged. They may appreciate the one-on-one time with you, which could boost their loyalty.
As you upload music, fans may comment on your tracks. You'll see their comments at specific points on your song's waveform. This is a great way to learn what they enjoyed and how you can improve. Be sure to reply to all comments, even those that are critical.
You should also interact with other artists on SoundCloud by commenting on their songs. Be as genuine as possible, and if you can, provide actionable feedback to help the artist improve.
We recommend commenting on tracks or profiles with less than 10K followers. This is because the chance of getting a response from artists with larger followings is slimmer. Any comment you leave will be pushed to the back by other users' comments.
Since SoundCloud thrives on conversations between users, getting on board and chatting with others is vital. The more you interact on the platform, the higher your chances of attracting attention to your music and profile.
4. Collaborate With Other Artists on SoundCloud
Collaboration makes the music industry thrive. It's a guaranteed way to expose new audiences to your music and boost your fan base.
Therefore, joining forces with other artists to create a track can benefit your career. And it's a great strategy to employ to promote your music on SoundCloud.
Collaborate with artists within your genre with a larger fan base than you. That way, you can tap into their existing audience.
When collaborating with other artists, tag them in the track description using a '@' before their SoundCloud name. This will link the track to their profile. And it's ideal for cross-promotion and telling a story about the song.
5. Utilize the SoundCloud Embeddable Player
A SoundCloud embeddable player is one of the best ways to promote your music on SoundCloud. It's particularly ideal if you want to share your songs on blogs or websites.
Suppose you have a feature in a digital magazine or blog. In that case, share the embed link with whoever interviewed you. That way, people can listen to your music directly on that website.
SoundCloud embeddable players are available in three styles:
The visual player – Places your artwork at the forefront to be visually appealing to people. It has auto-play and continuous playback features as well. With a Pro Unlimited plan, you can highlight your Spotlighted tracks as related songs.
The default player – Allows you to adjust the size and color.
The mini player – Exclusive to Pro and Pro unlimited users, this player allows you to choose between a light and dark theme. You can also adjust the colors for the play button and playing progress.
To add a SoundCloud embeddable player to a website or blog, click 'share' on a track or playlist. Then copy the embed code and paste it into the website or blog.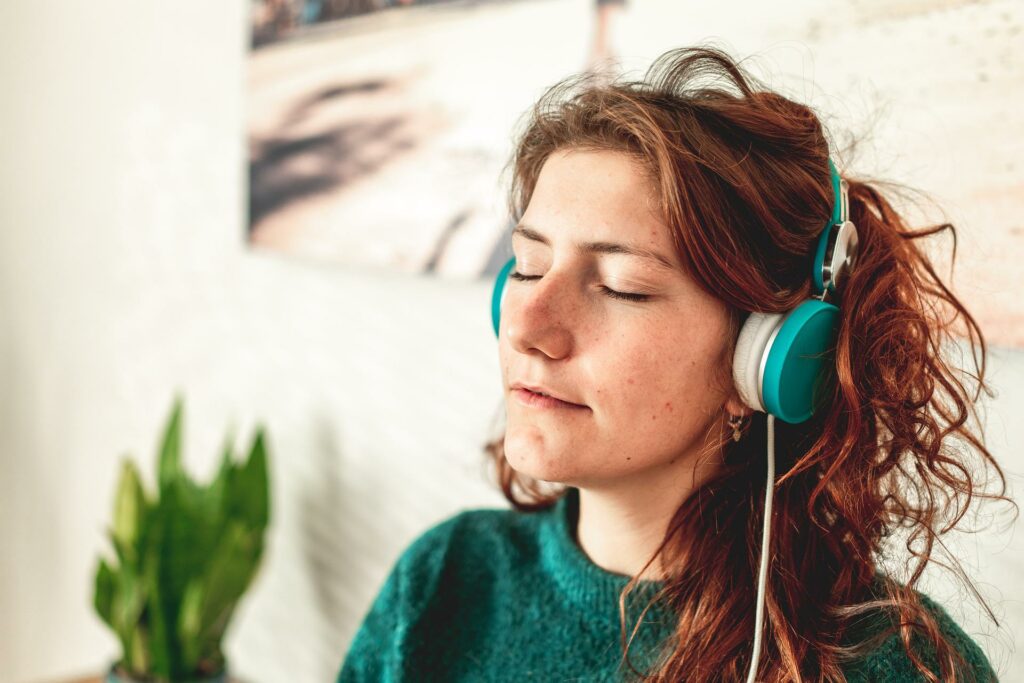 While you can thrive by focusing your promotional efforts on SoundCloud, going off-platform to market your music can be beneficial. Chances are you've set up your social media profiles already. If that's the case, you can leverage them to promote your SoundCloud tracks.
To share a song to your social media account, click the 'share' button on the track's player. When you share a song to your Instagram or Facebook story, it'll appear with SoundCloud's branding.
The same goes when you create a tweet or a Snapchat story. Viewers can click on the link attached to your shared content and stream your music on SoundCloud.
You can also share a 'set' instead of one song. 'Sets' are playlists with various tracks that appear in a single waveform player. That way, people can sample more of your music. And if they enjoy your tracks, they can listen to more on SoundCloud.
7. Direct Fans to an Online Store With 'Buy' Links
Although getting likes and comments on your songs are great, making sales definitely won't hurt. Luckily, SoundCloud has a feature you can utilize to direct listeners to an online store like iTunes to buy your music. It's called a Buy link, which you can add to your track in the 'Metadata' tab.
SoundCloud users with a pro plan can customize the button's text to their liking. Therefore, if you want people to contribute to your Patreon, you can add a link to it and write 'Donate.'
You'll be astonished at how many super-fans are willing to support their artists by making a donation. Therefore, don't hesitate to add your Patreon or PayPal link.
Free SoundCloud Promotion: Conclusion
Since launching in 2007, SoundCloud has gained a stellar reputation amongst music listeners and artists. The platform boasts unique content and features that enable musicians to connect with fans. It's also ideal for sharing music and receiving feedback you can implement.
As an artist, you can promote your music on SoundCloud by leveraging its features. You can direct message fans to keep them in the loop about releases. Or chat with other artists to learn more about their music. You can also add comments to your song's waveform to tell a story or ask listeners for feedback.
Remember to be consistent and active on SoundCloud to ensure your promotional efforts are fruitful. You can release different types of content, like collaborations and covers, in between releases to keep fans engaged. In addition, you can compile playlists for your fans to explore.
Also, consider getting a Pro subscription to SoundCloud down the road. With the pro plan, you'll have access to valuable tools to improve your marketing strategy and increase your revenue.