Learning how to promote your music online is ideal for boosting streams and growing your fan base on the platform. It's rare to find people that don't use a music streaming platform to listen to their favorite songs. Streaming music is convenient and the best way to discover new tracks for some.
Promote your music online: Spotify is the most renowned music streaming platform worldwide, with over 400 million users. It's available in over 180 markets, meaning your music can reach listeners everywhere, from the United States to Australia. Spotify for Artists provides musicians several features to promote their music. As a result, you can use simple strategies to broaden your track, EP, or album's reach.
This post will teach you how to promote your music online with Spotify. We'll explore why artists like yourself should market their tracks on Spotify. In addition, we'll discuss strategies to incorporate into your digital marketing strategy to boost your streams, discoverability, and visibility.
Promote Your Music Online: Reasons to Promote on Spotify
When thinking about how to promote your music online, you may focus your efforts on social media platforms. However, don't sleep on promoting your music on Digital Service Providers (DSPs) like Spotify.
Having your music on a DSP and leaving it to grow in popularity organically may have worked years ago. Today, musicians must put in more effort to get their music heard and discovered. As a result, you should learn how to promote your music on Spotify.
Spotify is the most popular DSP amongst music listeners worldwide. In fact, Spotify users account for over 30% of the music streaming market, according to a report by Midia Research.
Over 400 million active users listen to music on Spotify, with 184 million paying for premium benefits. What's more, Spotify's usage is spread across 184 markets, meaning you have the chance to reach users in several countries.
Given the platform's popularity, it makes sense to know how to promote your music online with Spotify. You can boost your music's reach and discoverability. And you can open several doors of opportunity that'll increase your fanbase and visibility around the world.
Promote Your Music Online: Spotify's Features for Artists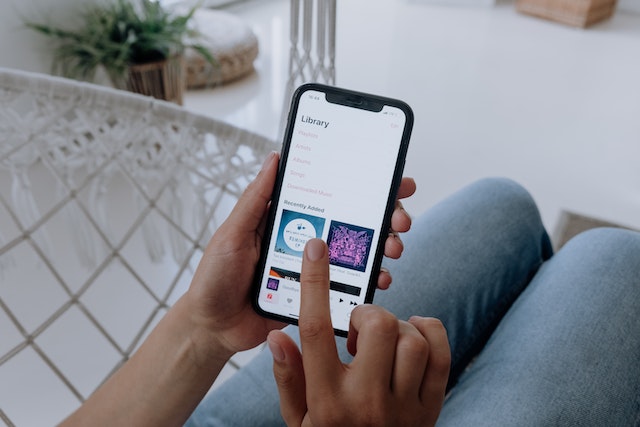 Most DSPs provide unique features for artists to aid their promotional efforts. You can typically access these features by signing up for a special artist account. In the case of Spotify, you'll need to sign up for Spotify for Artists to access the following features.
1. Canvas
Canvas puts a twist on how users experience your music. Instead of static album artwork, you can upload an 8-second looping visual to a track to engage listeners. The looping visual can be in one of the following formats:
Video
3D/2D graphic
Mixed media
You can add a Canvas to existing tracks or an upcoming release. Note that you must be the primary artist listed on both the song and release. Or should at least be the first principal artist listed on the track.
According to Spotify, songs with a Canvas keep users streaming your track 5% longer than average. In addition, it's more likely a user will add your track to a playlist or share it. You may also see spikes in your artist page visits and track saves.
Visual media is rising in popularity in the online world. Therefore, getting on board and incorporating it wherever possible is wise.
2. Marquee
Marquee allows artists to target the listeners they want to convert into fans through paid campaigns. It enables you to promote your music online to audiences in specific countries based on their unique listening habits on Spotify.
Campaigns target users in 14 countries, including the United Kingdom, the United States, Argentina, Switzerland, and Germany. You can choose the target audience, whether those recently interested in your music or casual listeners.
To qualify for Marquee and market eligible new releases through it, you must have over 2,500 followers. And you should have 15,000 streams in the previous 28 days.
Once you qualify and release a track using Marquee, Spotify claims your song gets a 2.2x lift in saves and playlist adds. Also, about 15% of Spotify users who see a Marquee stream the marketed track.
Several musicians have taken advantage of Marquee to market their songs. In fact, indie pop musician 'girl in red' used Marquee to release her debut full-length album.
Her team ran a multi-market Marquee campaign for the release in Australia, New Zealand, the US, and Canada. As a result, over 42% of listeners added a song to their playlist or saved a track from the album.
3. Music + Talk
Talk shows meet music streaming with Spotify's Music + Talk feature. Artists can make the most of this feature to bond with fans and boost their visibility.
Music + Talk works with Anchor. You record your talk commentary, then choose a song from Spotify's music library to integrate within it. In addition, you can edit shows right on Anchor and publish the talk segment directly to Spotify.
Shows are broadcasted in the US, UK, Australia, Ireland, New Zealand, and Canada. Therefore, according to Spotify, it's possible to reach 300 million listeners.
4. Analytics
Spotify shows artists how their songs are performing and how listeners discover them. They also provide demographic data about listeners, such as their location.
Having data about your music can help you when making decisions. It can come in handy when you're planning a tour.
You can also use the insights from Spotify about your tracks to inform your next music release strategy. Or to figure out what's working while learning how to promote your music online.
How to Promote Your Music Online: Spotify
Once your single, EP, or album is out in the world, it's time to learn how to promote your music online. The various features for artists on Spotify make getting the word out about your music easier. However, you must learn how to reap the most benefits from them. Let's look at strategies to take advantage of Spotify for Artists below.
1. Claim Your Artist Page
Before figuring out how to promote your music on Spotify, first claim your artist page. You can only do this if your music is available on the platform. Or if it's scheduled for release on Spotify.
Chances are your music distributor has made your tracks available on Spotify already. However, if your music isn't available on Spotify yet, sort that out first.
A music distributor like Sugo Music Group can help you get your music on the platform. They have been working with musicians for over 35 years, offering music distribution and publishing services. Reach out to them to get your music on Spotify and increase your chances of reaching a wider audience.
To claim your artist page:
Visit the Spotify for Artists website
Click the 'Get Access' button in the top right corner of the screen
Select artist/manager
Log in to your Spotify account or sign up if you don't have one
Follow the instructions to verify your profile
If you want to claim your artist page ahead of a music release, you'll need your Spotify URI. Your music distributor should be able to give it to you. Once you get it, follow the above instructions and paste your Spotify URI in the field in step 5.
Once you claim your artist page, you'll have access to artist-only features to promote your tracks. In addition, you'll get a blue verification tick beside your artist name, which can boost your credibility on the platform.
Promote Your Music Online: Completing Your Artist Page
When you have access to your artist page, consider sprucing it up. Setting up your profile according to Spotify's standards will make your experience on the platform more pleasant. Ensure you do the following:
Upload decent pictures of yourself or your band in a high resolution
Update your bio with something captivating, so visitors will be inclined to listen to your music
Add links for your social media profiles
Link your Shopify store if you sell merch through it
Add donation links for charities you work with
2. Pitch for Playlist Placement
It's an exciting milestone when Spotify users add your tracks to their playlists. Even better is getting your music on one of Spotify's editorial playlists, where streams are guaranteed. Not only will you increase your streams, but you'll also:
Boost your fan base
Increase your royalties
Build your brand
You will have to pitch the playlist editors to get playlist placement on Spotify for an upcoming, unreleased track. Music pitches can be submitted on the Spotify app or website.
Log in to Spotify for Artists if you're pitching a track for playlist consideration through the Spotify website. Once logged in, find "Pitch from next release" on the home page. Alternatively, find the unreleased song you want to pitch under 'upcoming' in the music tab. Select "Pitch a song".
You'll have to provide the following information with your pitch:
Your hometown and where you're currently based
The top three genres your music falls under
Instruments used in the song
Music cultures and moods
The inspiration behind your track
The more specific the information you provide, the easier it'll be for Spotify's playlist editors to find you. And it'll increase your chances of connecting with new fans who like your sound based on their listening behavior.
It's vital that you send your pitch at least 30 days before your music's release date. That way, the editors will have more time to listen to your music.
Upon selection by the Spotify playlist editors, they'll send you an email. Your pitched song will also appear in your follower's Release Radar playlist.
From there, it's up to you to promote your playlist placement on your social channels. This will bode well for you in the eyes of Spotify and increase your chances of playlist placement in the future.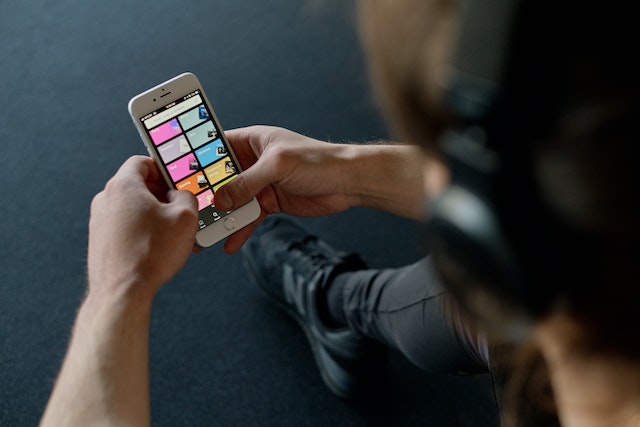 3. Upload a Canvas to Your Singles
Since Canvas can boost engagement for your songs, consider adding them to your singles. Users will see the looping visual in the place of album artwork when listening to your track.
Also, if a listener shares your track on Instagram, the loop will play in the story's background. The song details and a link to 'Play on Spotify' will also appear on the story. Therefore, Canvas is another essential strategy to note when considering how to promote your music online.
Canvas allows you to be creative with your previous and upcoming releases. You can use an 8-second clip from a music video or create a looping graphic related to your brand. To add a Canvas, follow these steps:
Log in to Spotify for Artists
Go to Music
Choose a song
Select Add Canvas if you're on the web or Create Canvas if you're on the mobile app
4. Host a Talk Show
Spotify's Music + Talk feature is a great way to connect with fans. They can learn more about you and your music, which may strengthen their loyalty. Therefore, hosting a talk show on the platform is worth considering when looking into how to promote your music on Spotify.
Here are some talk show episode ideas:
Tell fans your inspiration behind a song
Share memorable stories from your latest tour
Chat with artists you've collaborated with
Play and discuss the music you're enjoying at the moment
Clue fans into what you do when you're not making music
Sharing things that are unique to you may make fans feel part of an experience they can cherish. By stepping out of the spotlight created by your music, they may just relate to you on a deeper level.
You can pin any shows or individual episodes you host or attend as a guest on your profile. To do so, use the Artist Pick feature in Spotify for Artists.
Even if you don't host a show, people worldwide can use your tracks in their show. As a result, their audiences will be exposed to your music. Be sure to interact with the show hosts by reaching out to them and sharing the show on your social media.
5. Leverage Your Social Media Accounts
While learning how to promote your music on Spotify, you'll have to take advantage of your existing social presence. Most of your fans and potential listeners may be on social media already. Therefore, share your music in the natural places they meet.
You can draw your followers to Spotify by:
Uploading stories, music videos, and photos around your release. This will garner attention and could make people curious enough to check out your music on Spotify.
Post pre-save links on your Instagram, Facebook, and Snapchat stories to tell fans about an upcoming release. This will create buzz and give your music momentum when the release date comes around. Be sure to post the link at least three times per week every two weeks before the release.
Posting Spotify promo cards highlighting your artist profile, albums, or playlist placement.
In addition, once you release a track, engage with fans across all your socials. Suppose you receive more engagement after a release. In that case, the Spotify algorithm may push your music in front of a larger audience. The buzz around your music may also impress Spotify's editorial playlist editors, who will review your pitch for playlist placement.
Therefore, reply to comments and DMs as promptly as you can. Also, reach out to other artists in your network, and let them know about your latest release. They might support you by giving you a shoutout and sharing your tracks with their audiences.
Promote Your Music Online: Takeaway
Spotify is the leading music streaming platform worldwide, with nearly half a billion active users. Therefore, once you know how to promote your music on Spotify, you can achieve more streams and grow your fan base.
You can market your music by getting playlist placement, claiming your artist page, and leveraging your social media accounts. Alternatively, you can host a talk show or upload a Canvas to your tracks.
Note that consistency is critical when building your Spotify fan base. It'll ensure that your promotional efforts don't go to waste and help you establish a dedicated fan base. Post song covers or once-off collaborations to remain consistent and visible to your fans while working on your album or EP.