Having your tracks on QQ Music is a great way to build your fanbase in the Chinese market. QQ Music is also the ideal app to start your journey with Tencent. It has over 5 million monthly active users and boasts several music promotion features.
QQ Music is one of the leading music streaming platforms in China. Tencent Music Entertainment owns and operates it, along with WeSing, Kuwo, and Kugou. TME's music streaming apps have over 600 million monthly active users. Therefore, leveraging them to expand your music's reach can be highly beneficial. QQ Music is a great starting point, giving you access to fan messaging and monetization.
This post will walk you through all you need to know about building your fanbase on Tencent's QQ Music app. We'll look at the features for artists. And how you can get your music on the platform through Tencent. Furthermore, we'll share strategies and tips for marketing your tracks.
First, let's look at what QQ Music is.
What Is QQ Music?
QQ Music is one of four music streaming services developed and owned by Tencent. The Chinese tech company owns the leading music streaming service provider in the country, Tencent Music Entertainment (TME).
TME was founded in 2016. Today, it holds over 50% of the Chinese music market share. And it's one of the four most renowned music streaming service providers worldwide.
Tencent operates QQ Music, Kugou, Kuwo, and WeSing. Together, its apps have a monthly active user base of over 660 million.
QQ Music is the preferred music streaming app amongst users over the age of 28. Therefore, it's worth leveraging the app if your target audience represents that group.
The platform has an extensive library of songs, albums, and videos from Chinese and international artists. And it's available on both mobile and desktop devices.
One of the critical features of QQ Music is its social networking aspect. Users can follow their favorite artists and bands, view their profiles, and interact with them through comments and messages.
Additionally, users can create and share playlists. They can also discover new music through personalized recommendations based on their listening habits.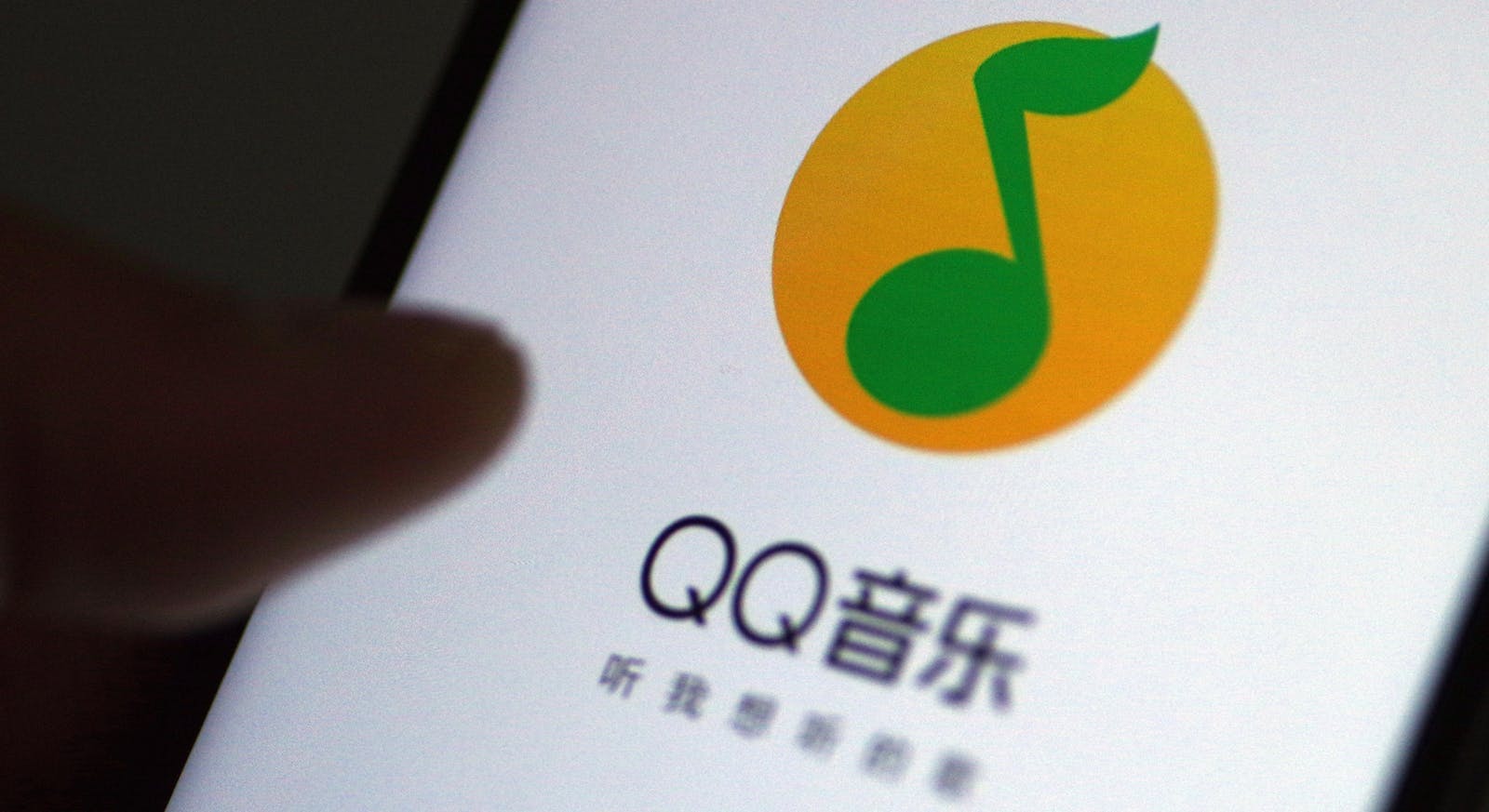 Features for Artists
QQ Music offers several features to help you connect with users, grow your fanbase, and boost your earnings. Those include:
Artist Profile: You can create an artist profile on Q Music that includes information about yourself, your music, awards, and upcoming events. Your profile is a hub for fans to learn more about you and your music.
Analytics: QQ Music offers a host of data to learn how your music is performing on the platform. Those include how many people followed you and played your music. These insights can be valuable as an up-and-coming artist trying to find what works for music promotion. Furthermore, Tencent launched TME Business Intelligence for Artists to give musicians access to advanced analytics.
Fan Push: Fan Push allows you to send mass messages to your fans. You can share music-related updates and news to keep your followers engaged and aware of new uploads.
Monetization: QQ Music enables fans to make micropayments to their favorite artists, so you can earn more money from your songs.
How to Get Your Tracks on QQ Music
Getting your music onto QQ Music is a great way to reach a large audience and increase your visibility in the Chinese music market. But uploading albums and tracks to the platform yourself can be a challenge.
The app and website are in Chinese and, even when translated, can still create a great deal of confusion. Despite the presence of a written guide, the uploading process is also somewhat complex.
That's why most artists outside China use a music distribution service to upload tracks to QQ Music. The music distributor will send your tracks to Tencent. And Tencent will add your music to your designated artist page on QQ Music.
Sugo Music Group is an experienced and reputable music distributor and publisher. Their music distribution service ensures your songs are available on over 200 music streaming and download platforms, including Tencent. Plus, they distribute to over 180 countries.
The Sugo Music Group team has over 35 years of experience. Therefore, they can help you get your music out in the world and offer valuable advice. Reach out to them today to get your tracks on QQ Music.
How to Promote Your Music on QQ Music
As one of four music streaming platforms operated by Tencent, QQ Music provides an excellent entry into the Chinese market. Therefore, once your songs are available on QQ Music, it's time to get people to listen to them.
With an effective marketing strategy, promoting your tracks on music streaming platforms will pay off. It'll also help you set yourself apart from other musicians and grow your fanbase faster. Below are the top strategies to implement to expand your audience on Tencent's QQ Music app.
1. Leverage Your Existing Fanbase
You'll develop a fanbase as you release songs on music streaming platforms and grow your social media presence. This audience will already engage with your music and be primed to support you. Therefore, they can be your source of success on QQ Music.
You can leverage your audience by sharing the link to your QQ Music profile on your website, social media channels, and newsletter. It will make it easy for your fans to find and follow your music on the platform.
Email your mailing list to let them know your music is available on Tencent, and they can stream it on QQ Music. You can also encourage them to follow you on the platform. And include a call-to-action to share your QQ Music profile with their friends and followers.
You can take a similar approach on your social media accounts. Inform your followers that they can stream and download your songs on QQ Music by creating a reel, story, or post. Do this once every two weeks to alert any new followers.
Furthermore, you can encourage your existing fanbase to follow you on the platform by offering exclusive content or discounts. Alternatively, run a contest where the prize is a personalized message on QQ Music to boost your following.
2. Collaborate With Other Artists
Collaborating with other artists on Tencent's QQ Music app can help you reach a wider audience. You can collaborate on a track or live stream a performance together to promote your music to each other's fanbase.
One of the best ways to find potential collaborators is to reach out to other musicians within the Tencent Music Entertainment universe. You can comment on any tracks of theirs on QQ Music or another Tencent music app to establish a relationship.
Once they reply, send them a message about collaborating on one of their social media accounts or via email. Be sure to explain why you think your music would be a good fit together.
When choosing collaborators, look for artists whose music complements your own. For example, consider collaborating with an electronic musician if you're a folk singer. This can help you diversify your fanbase and create something truly unique.
Once you've collaborated with other artists, promote your collaboration on social media. Share the track's QQ Music link and give the other artists a shout-out. By promoting your collaboration off-platform, you can expose them to your fanbase and vice versa.
Collaborating with another artist is also a learning experience. You can get insight into their process and see what could work for you. It can also be a great way to boost your creativity.
3. Send Mass Messages Through Fan Push
The ideal way to forge connections with your fans on QQ Music is to send them private messages through Fan Push. To use this feature, you'll need to upgrade your account and acquire rights by completing monthly tasks. The more tasks you complete, the more push opportunities you'll gain.
Here are the steps to follow to send a mass message to fans:
Go to the QQ Music Open Platform > Musician/Radio Talent Rights Exchange > Fan Push
Click 'start push'
Enter the message you want to send
Submit
Once you submit the message, it'll go into the review pool. Then upon approval, your fans will receive your special message. Bear in mind that you can only use Fan Push once a day.
4. Create an Album or Song Trailer
Another strategy to establish a fanbase on Tencent's QQ Music app is to create an album or song trailer. This is a great way to create buzz and excitement for an upcoming release. And it will help to attract more listeners and fans.
A trailer is also an effective way to showcase your music to potential listeners. It allows you to highlight key tracks or give a sneak peek of the album or song. And you can provide listeners a taste of your style and sound.
You can compile a short video and post it on YouTube, Instagram, and other social media channels. Be sure to share a link on Twitter and with your mailing list.
5. Utilize Music Coins
Music coins are virtual items for transacting on Tencent's music streaming apps, specifically on QQ Music and Kugou. You can obtain music coins on QQ Music by upgrading your account and completing daily and monthly tasks.
Alternatively, you can exchange your tracks' playback volume for music coins. Every coin you obtain can be exchanged for one successful promotion on the platform.
Music Promotion Tips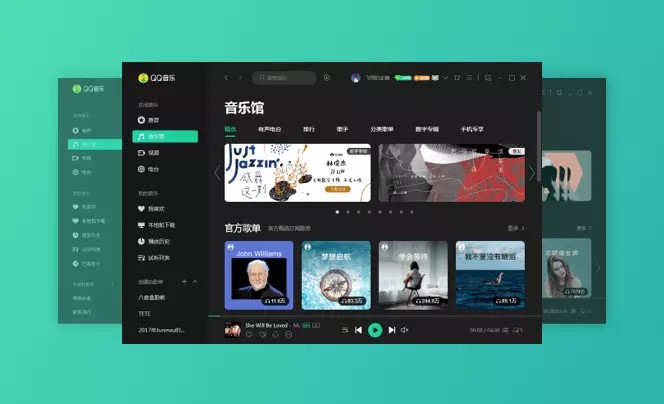 Becoming a hit on Tencent's QQ Music app requires a solid strategy. However, you also need to work smart. Below are some tips to help you boost your visibility, reach new listeners, and grow your fanbase on the platform.
1. Use High-Quality Artwork
Your album or single artwork can be the first thing a listener sees when they come across your music. Therefore, use high-quality artwork that's visually appealing and represents your music in a way that captures the listener's attention.
2. Leverage Your Analytics
QQ Music provides analytics tools that allow you to track the plays and engagement of your tracks. However, Tencent offers more comprehensive analytics for musicians through TME Business Intelligence for Artists. These insights can help you understand which songs resonate with your audience. And you can make better-informed decisions about your music promotion strategy.
3. Create a Consistent Release Schedule
Building a consistent release schedule for your music can help keep your fanbase engaged and attract new listeners. While working on an album or a new single, you can release a cover. Or an alternate version of one of your songs. Releasing new music at regular intervals will keep you relevant to your fans.
4. Experiment With Different Marketing Strategies
Try different marketing strategies to see what works best for promoting your music. This could include working with influencers, hosting giveaways, or leveraging partnerships with other brands.
5. Optimize Your Metadata
Ensure your songs are appropriately tagged with the correct title, artist name, and album information. This will help QQ Music index your songs and make it easier for listeners to discover them.
6. Engage With Your Fanbase
Respond to comments and messages, and take the time to connect with your fanbase. This will help to create a sense of community and engagement among your fanbase. And it'll make them more likely to share your music with their networks.
Takeaway
Tencent Music Entertainment is a giant in China's music industry. It ranks among the world's top five most popular music streaming service providers.
QQ Music is one of Tencent's most renowned music streaming apps. Therefore, it can be an excellent asset for artists who want to expand into the Chinese market.
You can promote your music on the platform by informing your existing audience that your tracks are available on QQ Music. Share posts on your social media channels with a link to your QQ Music profile.
Collaborating with other artists within the TME universe and utilizing music coins are also effective ways to grow your fanbase on QQ Music. And you should engage with your followers as often as possible. Remember that consistency is vital as an up-and-coming artist. Release new music regularly. It doesn't have to be a brand-new track. You can always release a cover or an instrumental version of one of your songs. What matters is that you keep your fans engaged.