Sugo Music delivers one of the most innovative, customizable, and complete music distribution packages to musicians around the world. For 30 years, we've worked closely with our artists and labels to provide an easy and effective all-in-one music distribution portfolio to over 1200 sites in 250 countries and territories, and the largest global music distribution network of retailers, broadcasters, licensors, and channels in the industry today!
You can choose our 100% Global Distribution Package or select specific services from our A-La-Carte Menu to sell music online, mobile, and to have your music streamed, licensed, registered, and monetized around the world. Either way, we'll do all the work for you! There are no set-up fees and no submission costs! Click below to find out more or CLICK HERE to contact us!
IN THE SPOTLIGHT
Willie Nelson
Willie is a renowned singer-songwriter, author, poet, actor and activist. His worldwide critical acclaim spans nearly 50 years.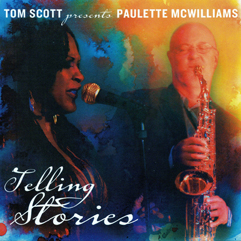 Tom Scott presents Paulette McWilliams
Vocalist Paulette McWilliams and veteran session pro Tom Scott swing hard on this slick, refreshing collection of mostly standards.
Bill Banfield's Jazz Urbane
A contemporary recording/performing collective infused with great R&B song writing, melodies, grooves and a style that crosses several bridges.
Bob Marley
A contemporary recording/performing collective infused with great R&B song writing, melodies, grooves and a style that crosses several bridges.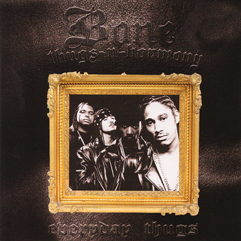 Bones, Thugs-N-Harmony
Graced with a unique sense of melody, rhythm and charisma, this act blew up the charts and mesmerized the world!
Uncle Ill, Eminem & Hush
Featuring some of the Detroit's hottest rap legends, this trio burns up the charts and cashes in with hard hits & infectious beats.
Vanessa Williams
She's one of the most respected & multi-faceted performers in entertainment today—actress, singer, dancer, author & Broadway star.
Oleta Adams
Known with her honest, soulful vocals, unforgettable songs & uplifting arrangements, Oleta has marveled audiences worldwide.
Ambition "The Kid"
This all-around-entertainer has already performed with Pretty Ricky & alongside Rick Ross, Trey Songz, Kerri Hilson & Eric Bene't.
Club Ecstasy "San Francisco"
Featuring Djornovic, Distant People, Buzz Compass, DJ Tom, DJ Mattiello, T.I.M.O., DJ Cioby, Antony Well, Cmore Trix, Beekay Deep…
Waylon Jennings
By the time of his death, Jennings had become a country music superstar—best remembered for his grittier outlaw style.
Blue Cheer
Jim Morrison called them "the single most powerful band" he'd ever seen"! They were pioneers of heavy metal & psychedelia.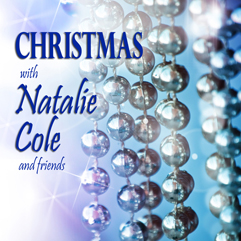 Natalie Cole & Friends
Nine-time Grammy award winning singer, songwriter & performer is one of the most beloved musicians of all time.
Art Farmer
He popularized the flugelhorn in jazz music & this performance by his quintet showcases Farmer's true virtuosity along with Harold Land.
Stevan Pasero
He has transcribed 30 symphonic works, performed on 300 albums, produced 1000 masters, composed 1500 songs & sold millions!
Eric Marienthal
One of the most in-demand & influential saxophone players in music today—has performed & recorded with some of the greatest in jazz.
All 4 One
They dominated the pop and urban airwaves from the early to the mid-'90s and achieved multi-platinum status throughout the world.
Nancy LaMott
Before her death, she was clearly destined to become one of the greatest singers & performers of our time—commanding & poignant!
Karsh Kale
He's an Indian American musician, producer, composer & is considered a pioneer in defining the Asian Underground genre.
Janis Siegel
Over 3 decades, this 9-time Grammy winner & 17-time Grammy nominee has been an undeniable force with The Manhattan Transfer.
Punk Ass Revolution—Various
Slapstar presents an ear-splitting throng of splintered exhortations from the gluttony of Punk—music that'll pierce your hair follicles.
Meritage Jazz Collection—Various
By Cedar Walton, Mimi Fox, Dave Ellis, Art Farmer, Patrick Palomo, Bud Spangler, Mark Little, Eddie Marshall, Dwight Sills…
Water (Relaxation)—Various
Meritage Elements is a four title series devoted to supporting harmony & balance through music & to restore one's well-being.
Naked House—Various
The AfterHours House series from Level Out Music features 6 albums catering to steamy joints & deep hot house rhythms.
Christian Dance Hits—Various
Yes, that's right! Join in & boogie along with the unstoppable, irresistible, party-up chart toppers from renowned YMC Records.
Ray Smith
He sold over 1,000,000 copies of "Rockin' Little Angel" in the 60's—brought to you by broadcast syndicator & record producer Johnny Carter.
Mimi Fox
Regarded as one of the greatest female guitarists in the world, Mimi showcases her extraordinary soloing prowess with special guests!
Sandi Patty & Kathy Troccoli
Together they have amassed over 40 Dove Awards, 5 Grammy Awards, 4 Billboard Music Awards, 3 Platinum records & 5 Gold records.
WHAT LABELS & ARTISTS ARE SAYING ABOUT US!
Right from the start, Sugo Music Group impressed us with their efficient, professional manner. Their services & approach not only inspired confidence, but generated the results needed & a much broader audience than other music distribution companies. We have made them our main distributor & it's been awesome working with them since 2011…
Robert Simmons, President/Soul Shift Music
With SUGO Music Group, we have a music distribution partner who really cares and delivers results! For us, the Sugo team has been a digital sales wizard, an expert distribution springboard, and a hands-on music & video distribution partner in modern music business practices and advocacy. There is no other way to do this right but to have a competent and caring company like Sugo Music Group to work with!
Bill Banfield, President/Jazz Urbane Recordings
Sugo Music Group is incomparable! I've used many other music distribution companies– CD Baby, InGrooves, you name it, and there's no comparison. They do 10x as much. They ensure that my music is everywhere to be found…
Doug Spirers, CEO/Truth & Beyond
Sugo Music Group has become a distribution leader compared to other music distribution companies—providing a much needed service for independent labels & musicians. They provide complete personal service combined with a professionalism that gets results…
Richard Patterson, President/Omni Foundation for the Performing Arts
Sugo Music Group is true cutting edge for digital music distribution! It was definitely the right decision for us as a label, compared to other music distribution companies…
Todd Washburn, President/Lure Records
Sugo Music Group has been an excellent company to work with from day one. They exhibit a level of professionalism unparalleled in the industry & are constantly exploring new ideas & technology for their label partners compared to other music distribution companies…
Helen Marrs, Owner/Promotion Music Specialties
RECENT LICENSING PROJECTS