[ffb_param route="o gen text"]
Facebook for music promotions: Social media can be a significant stepping-stone for your music career, which is why you should promote your music on Facebook. Before Instagram, TikTok, and Snapchat captured the attention of millions worldwide, Facebook was the go-to social media platform. Today, it's still at the forefront of connecting billions of people worldwide. So, it's time to learn how to promote music on Facebook!
With 2.91 billion monthly active users, Facebook is the ideal platform for emerging artists to make a name for themselves. It's also a great platform to promote your tracks if you're a seasoned musician. To make the most of your promotion endeavors, create a Facebook "Page". This will give you access to tools and features that will help to draw in those fans.
Facebook will likely maintain its position as the top social media platform for many years to come. So there's no better time to develop your Facebook for music promotions. Let's look at how you can build a supportive and engaged audience on the platform.
Facebook for Music Promotions: Why Promote Your Music on Facebook?
According to a Facebook-commissioned online study, digital communities allow fans to forge deeper connections with musicians. Fans also delight in connecting with other people who have a similar taste in music. And they long to stay in the loop about any happenings related to their favorite artists.
For this reason, Facebook is a vital component of any musician's digital marketing strategy. It's the most used social media platform around the globe, and it has about 3 billion monthly active users. This accounts for 36.8% of the world's population.
There are various ways to promote your music on Facebook, including:
Stories
Reels
Live videos
Video and image posts
Status updates
Events
To top it all off, it's free to create a Facebook account, and it only takes a few minutes to do.
Facebook Pages Vs. Personal Profiles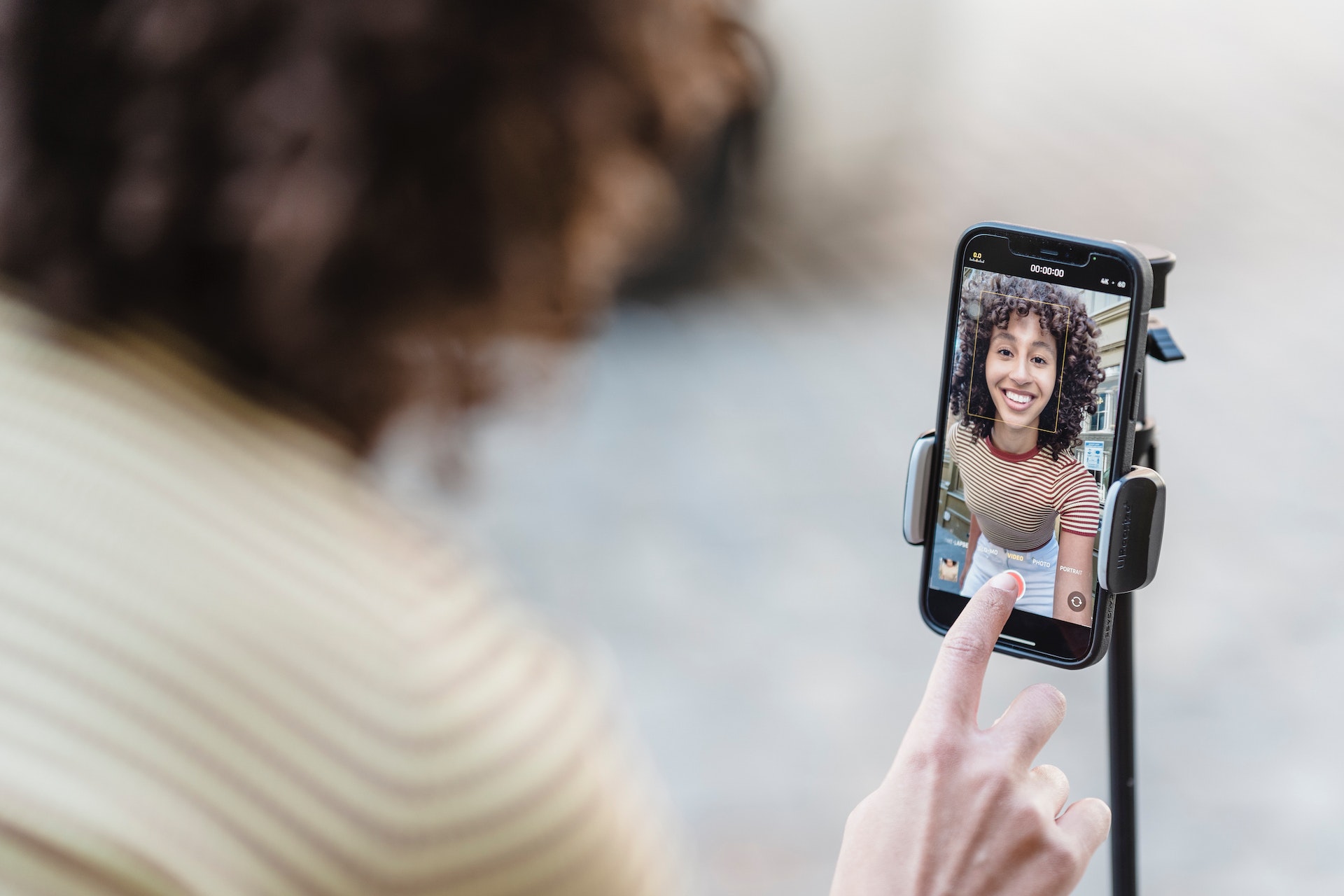 You may already have a Facebook account where you post info and news related to your music. However, using your personal profile to promote your music isn't recommended.
This is because it's challenging to separate your personal interactions from those aimed at your target audience. It also becomes difficult to discern your actual fans from your family, friends, and colleagues.
By creating a Facebook Page, you can create an authentic community. A Facebook Page allows you to identify and connect with loyal fans. And, if you're in a band, it's a great way to direct attention to all band members.
Facebook Pages also come with several handy marketing tools that can help you better promote your music. This includes a business suite for planning and scheduling your content. And they include detailed analytics regarding demographics and fan behavior, giving you more insight into your fans.
How to Promote Music on Facebook Guide: Setting Up Your Facebook Page for Fans
It's simple to set up a Facebook Page, but you'll need an existing Facebook account to begin. After logging in to Facebook, go to your Home Page and click on the "Pages" option on the left. Tap the blue "Create New Page" button. This will open the option to select either a "Business or Brand" or "Community or Public Figure" Page. We recommend opting for a "Business or Brand" Page.
After selecting the type of page you'd like to set up, simply follow the instructions on the screen. You'll be asked to input the following information:
Name Your Page
Use the same name for your Facebook Page as your other existing music-related social media accounts. That way, fans can easily find you on the platform. If Facebook is the first account you're setting up for your music, use the name you want to be known by.
Your name is, essentially, your brand name, so it must be consistent no matter where you use it. It's going to be the name associated with you and your music. Therefore, use your preferred name from the get-go, and ensure that it's clear and recognizable.
It's also advisable to create a Page Username while setting up your profile. You'll find this option directly under the name of your Facebook Page. And this will provide you with a short handle you can share with fans making it easier to find you on Facebook.
Choose a Category
The ideal way to promote your music on Facebook is if your page falls under a specific category. It'll be the "Musician/Band" category in your case. Selecting the correct category will improve the chances of Facebook recommending your page to potential fans.
Add Your Website URL
Fill in your website address to move traffic from your Facebook page to your website. If you're still setting up your artist website, you can link to your Electronic Press Kit (EPK). If you don't have an EPK, you should get to work on one as soon as possible. However, in this instance, it may be best to link to another social media account in the interim.
Add Images to Your Page
Use high-quality images for your profile picture and page banner to create an excellent first impression with fans. Ensure they're of yourself or your actual band members. Also, make sure they look good on mobile. You could also include any album artwork you'd like to share.
Professional artist or band photos are an absolute must. However, candid photos of you or your band backstage or out and about will make you more relatable to fans. Photos of live performances would also elevate your Facebook Page.
Upload Some Starter Content
The last thing you want is for people to land on an empty Facebook Page. So, the minute your page is live, add some content. You can repurpose videos and pictures from other social media accounts if you have any. Otherwise, music, photos, and videos from your website gallery or those in your EPK can be shared here.
Facebook for Music Promotions: Start promoting now!
Now that you've set up your Facebook Page, it's time to promote your music on Facebook. There are various ways to build a fan base on the platform, so you can choose one or more strategies. Let's explore the options of how to promote music on Facebook.
1.   Post Engaging Content
Engaging content is anything that sparks a conversation or encourages visitors to like or share a post. It's the best way to build a reliable fan base on any social media platform, including Facebook. Also, engaging content is a surefire way for people to discover your music.
Facebook offers users various post formats to engage with their followers, including:
GIFs
Videos
Photos
Status updates
Check-ins
While Facebook used to focus on a variety of media, it's all about visuals lately. In fact, your "Musician/Band" page will have a video library for you to showcase music videos, live performances, and more. We recommend hiring a professional photographer or videographer for live performances and band photos if your budget allows. 
Lean towards posting more videos, photos, images, and GIFs. And use a mixture of this content for the best results. But be sure to include a caption with each. For instance, if you post a video, add some text to describe it and a string of emojis. Such a post would rank higher than a video with no text.
You can keep your content as casual or professional as you like. As long as your content aligns with your brand image and persona. The goal is for your posts to create a buzz around your music and get fans talking. This way, your promotional efforts won't be wasted.
Lastly, when posting content on Facebook, use popular hashtags. Make sure they apply to the post, and you'll reach anyone interested in that hashtag.
Content Ideas
The following are some content ideas for your Facebook Page:
Plan a series of daily status updates about a single or album release coming up in the next couple of months. Go the extra mile and add a Facebook Post "Feeling" or "Activity" to drive more interest to your post.
Upload images or footage of you or your band in the studio, offering a sneak peek of something to come.
Post videos from live performances to keep your fans in the loop when you go on tour.
Use the 'Check in' feature to tag the location or venue where you're performing. Your content can reach anyone who searches for that specific place.
2. Post Facebook Stories
Facebook Stories comprise immersive video content that expires after 24 hours. They aren't much different from Instagram Stories. You can use stories to keep fans updated and reach more people. It's also a great way to give your audience a glimpse of a day in your life.
You can customize Facebook Stories with text, filters, and your music. To add a song to a story, make sure your music appears in Facebook's audio library. Your label or music distributor can help you get your music listed.
Sugo Music Group has helped several musicians distribute their music over the past 35 years. They publish music to over 200 platforms, including social media networks like Facebook. This way, you can easily find your songs in Facebook's music library and add them to your stories.
3. Add Your Music to Your Profile
While the "Musician/Band" Facebook Page has a video library, it doesn't offer a music player to showcase your singles. However, the is a way around this. You can add a music player to your profile using an app or widget to embed a player on your page.
One such app is Bandzoogle's embeddable player, which you can use to add a professional-looking player to your profile. Simply follow the instruction on the Bandzoogle website to insert a short piece of code into the backend of your Facebook Page. Before you know it, you'll have a great-looking music player on your page, showing off all your best music.
4. Create a Facebook Reel
One of the best ways for people to discover your music is through Facebook Reels. According to Hootsuite, 60.8% of Facebook users watch short-form videos on the platform. That's, surprisingly, more than TikTok's 53.9%.
Short-form videos drive engagement, and they can expand your page's reach. They're also an excellent way for potential fans to discover your music. Simply use a snippet of your song in a Reel. And then send it out into the world for all to listen.
5. Run a Giveaway or Contest
Give fans access to free event tickets, exclusive music videos, or merch by hosting a giveaway or contest. This is one of the best ways to keep up the momentum for your Facebook page.
Contests, where people are required to tag other accounts, are best. It'll boost the traffic to your Facebook page. As a result, your page engagement will increase, and more people will discover you or your band.
6.   Host a "Facebook Live" Event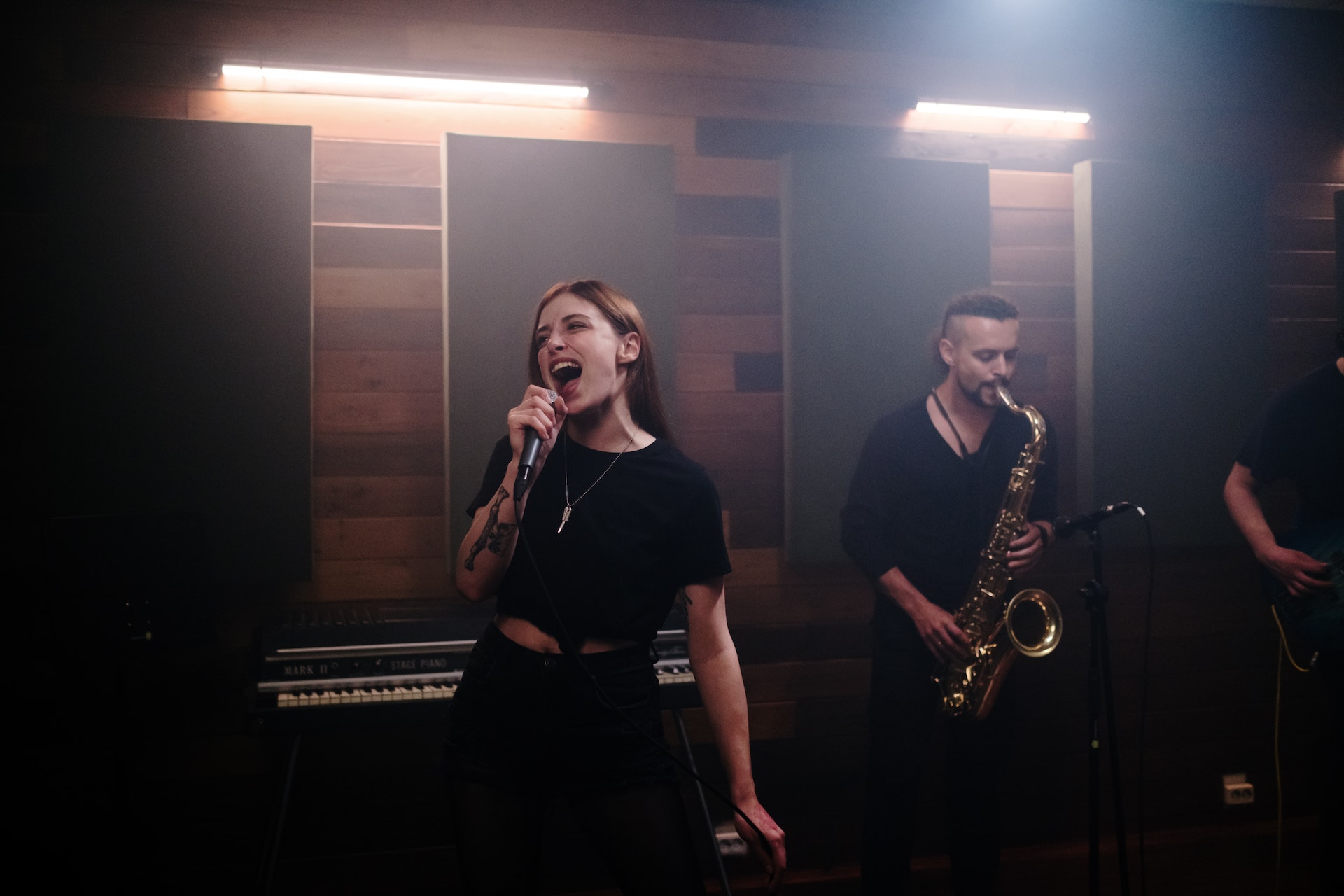 According to Hootsuite, users between the ages of 25-44 prefer Facebook for live video as opposed to YouTube. You should, therefore, host a Facebook Live event when you have a show or when you want to update your fans.
The real-time interactions fans get with you may be more memorable and invaluable than the occasional picture on your page. Live videos are saved on your page, so they might appear on Facebook Watch under the live stream section. This means more people will find your content and subsequently discover your music.
7. Invite Fans to an Event
Perhaps you're hosting a release party and will be delivering an intimate performance to celebrate. You could stream the event live via Facebook Live. But you can also use the platform to invite fans to the actual event.
Facebook's Events feature gives you the power to set up a public or private event page. Here you can choose to invite all your followers to any event you host, both virtually and in real life. Or you could set up an event as a reminder to fans for the release of a song or album online. The Events feature even lets you add videos, photos, and more to the Events page to make things more interesting.
Link to your ticket vendor from the page if you're selling tickets for the event. And run competitions and giveaways from the Events page to build excitement leading up to the event. Your fans will have the opportunity to RSVP to the event, which will give you a good idea of the expected turnout. And they'll receive reminders about the event through Facebook at intervals.
8. Run an Ad
If you have something in the budget, you can promote your content through a paid ad. You can reach your target audience and bring new traffic to your Facebook page. Running an ad is especially useful when you've released an album or have an upcoming tour. And, because Facebook and Instagram are both Meta platforms, you can advertise on both simultaneously.
Pro Tips
How To Promote Music On Facebook: It's no secret that it's hard to build a fan base on social media. This is especially true for platforms like Facebook, with billions of monthly active users. However, it won't be as daunting when you keep these tips in mind:
Facebook for Music Promotions: Invite Friends to Like Your Page
Once you set up your page, Facebook will prompt you to invite your close friends and relatives to like it. This is a great way to build your "follows" and "likes" and get the word out.
Facebook for Music Promotions: Customize the Call to Action on Your Page
A call to action button will be present at the top of your page. It'll prompt your fans to take a specific action. Facebook gives you several options, including "Book Now" and "Contact Us".
For example, if you have a show coming up, you can create an action button that reads "Get Tickets". This would send people to a ticketing page or app for your upcoming gig.
Facebook for Music Promotions: Avoid Monologues
Your audience will appreciate you talking to them, not at them. So opt for dialogues with your audience instead of one-sided conversations. They'll be more engaged this way.
Facebook for Music Promotions: Keep Your Audience Interested
Musicians who only post when they have a new music video or track out can quickly lose their fans' attention. This can lead to people unfollowing your page.
The Facebook AI will stop suggesting your posts to your audience once your page loses several followers. So, make sure you post different kinds of content, such as behind-the-scenes footage, when possible. Ensure you actively post on your page, preferably daily, to keep followers and fans interested.
Facebook for Music Promotions: Upload Media Directly to Facebook
When one shares a video on Facebook, one typically posts a link from another platform, such as YouTube. But with a Facebook Page, you can post your multimedia directly. This is because Facebook doesn't favor pages or accounts that send users away from the platform.
Facebook for Music Promotions: Use Facebook Strategically
You can easily slip into passively scrolling on Facebook when you manage your page or profile yourself. So pay attention to how you use your time. Remember that practicing and recording are also your priorities. So, make sure you don't fall into the trap of unproductivity by wasting time on other content that doesn't serve your promotional efforts.
Conclusion
Whether you're an emerging artist or a seasoned musician, you can easily get your music discovered on Facebook. It's the ideal social media platform to build momentum as a musician. This is because 36.8% (or 2.9 billion) of the earth's population uses the platform. Also, it has several valuable features for musicians and bands.
To promote your music on Facebook effectively, set up a Facebook Page. You can set up a page catered to you or your band. And fans can like and follow your page to keep up to date with album releases and tours.
The different ways to engage your fans are boundless, allowing you to have fun while promoting your music. When you post sharable content, people will notice you, so keep this in mind. Also, add your tracks to Facebook Stories and Reels for people to discover your music. In these cases, it's vital to ensure your music distributor publishes your tracks on social media platforms.