[ffb_param route="o gen text"]
Facebook for musicians: Knowing how to promote your music on Facebook Messenger is integral to executing a holistic digital marketing strategy. Artists often neglect messaging apps to promote their tracks and brand. However, they're ideal for connecting with current fans and potential listeners. Check our our Facebook for Musicians guide.
Facebook Messenger is Facebook's built-in messaging app. It has over one billion monthly active users, so it's one of the best places to promote your music. You can allow fans to send you direct messages by adding a messaging button on your Facebook page. And by engaging in one-on-one interactions with them, you can promote your latest songs and upcoming shows by reading through our Facebook for Musicians guide.
This article will discuss why you should use Facebook Messenger to promote your music. We'll also provide our recommended approach to successfully promote your music on Facebook Messenger.
Facebook for Musicians: Why Use Facebook Messenger to Promote Your Music? 
When most musicians think of promoting their music online, social media is one of the first stops. Social media platforms offer a stage ready for the taking. All you have to do is show up, post engaging content, and watch your fans trickle in.
However, people don't only meet up on social media platforms like Instagram, TikTok, and Snapchat. Messaging apps like Facebook Messenger and WhatsApp are popular spots where many people spend their time.
In fact, they have a higher total monthly active user count than the major social media platforms. And Facebook Messenger boasts over one billion monthly active users. So, in the spirit of going where your fans are, it's best to make the most of this messaging app.
You may have a thriving Facebook page already. However, you may not be building the level of trust needed for fans to buy your music. Facebook Messenger is ideal for connecting and building trust with your fans.
Most people dream of having one-on-one time with their favorite musicians. And by using Facebook Messenger to strike up a conversation with followers, you could create an incredibly memorable experience for someone. Also, messaging with someone new to your page may turn them from a passive follower into a fan.
What's more, Facebook Messenger is a great way to update fans directly. If you publish multiple posts a day, chances are fans will miss some. You can send them a direct message to ensure they see your essential updates.
Now you know why you should promote your music on Facebook Messenger. Let's look at setting up the app for the best possible experience and results with our Facebook for Musicians guide.
How to Set Up Facebook Messenger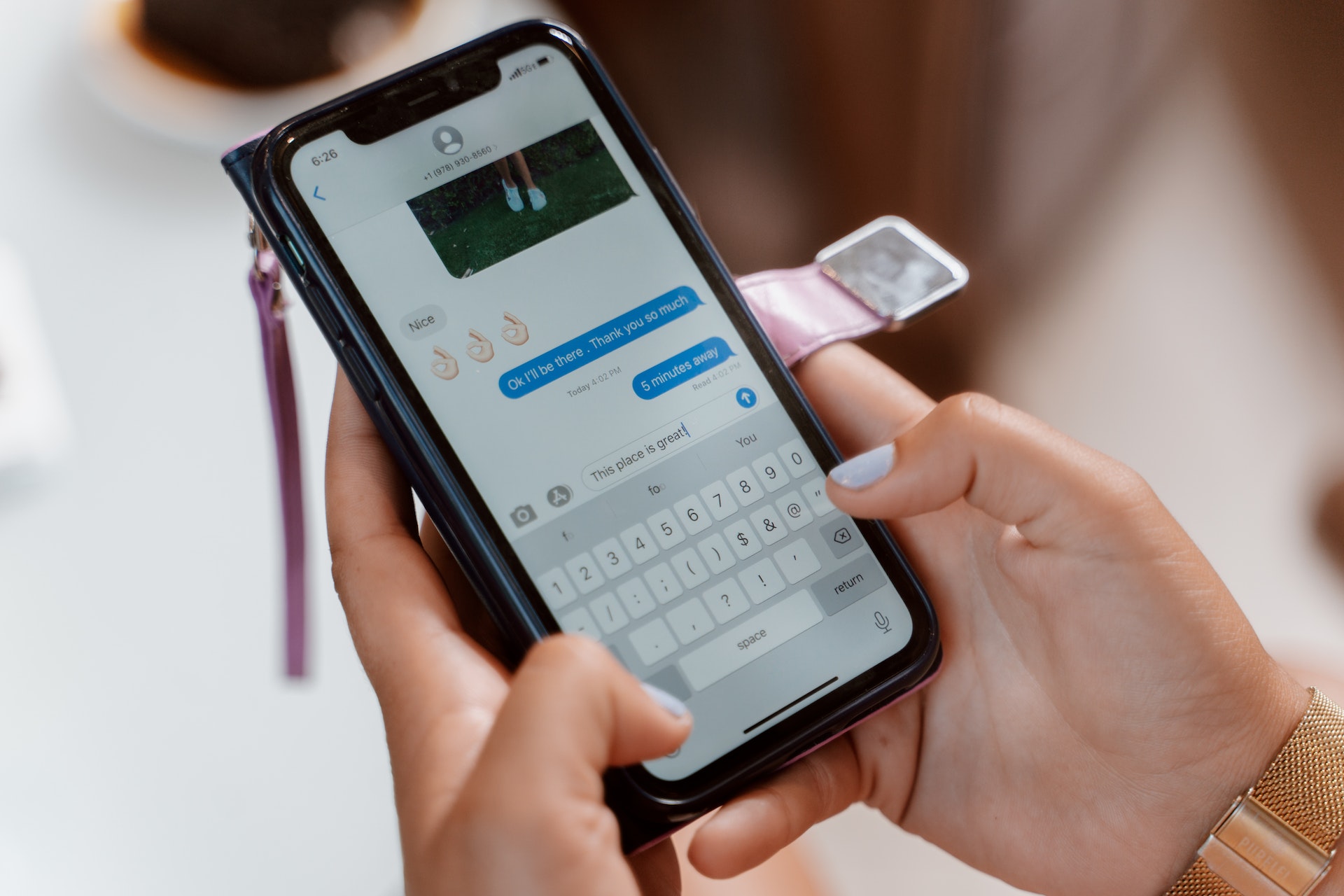 Setting up Facebook Messenger is simple. While it's helpful to begin with a Facebook account, you can sign up for Messenger without it. However, we recommend creating a Facebook Page for your music promotion endeavors and leveraging Messenger from here. If you don't have a Facebook Page, refer to our post on how to promote your music on Facebook.
Facebook Pages don't automatically allow people to send you messages. You'll have to enable the option in your Facebook Page settings by following these instructions:
Under the 'General' tab, find 'Messages'
Tap 'Edit'
Click the checkbox, then 'Save changes'
Now, you can decide if you'd prefer the main button on your page to be linked to Facebook Messenger. In this case, head over to your page to change the main button to 'send message'. Anyone who visits your page will then be able to send you a message by clicking that button.
If you add a call-to-action button linked to Facebook Messenger, it's best to create a welcome message. This is a great way to ensure your fans receive a prompt, personalized response when messaging you. And it prevents you from having to check your messages 24/7. Follow these steps to set up your welcome message:
Go to your page's General Settings
Tap on 'Messaging'
If it's not on, enable the 'show a greeting' setting.
Click 'change' to personalize your welcome message. You can add elements that automatically include your fan's name or your website link. Keep it short, type in a conversational manner, and use emojis for a bit of fun.
If the main button on your Facebook page is for your website or show tickets, you can still receive messages. Visitors to your page will be able to contact you via the 'About' section.
Ways to Promote Your Music on Facebook Messenger
Your Facebook for Musicians checklist: It's less complicated to promote your music on Facebook Messenger than on the major social media platforms. Creating a personalized experience for your fans is easy with this messaging app. And there's no need to create an elaborate content marketing strategy.
1. Facebook for Musicians: Chat Before, During, and After a Show
Facebook Messenger is great for connecting with fans before, during, and after events. Whenever you have a performance coming up, create an Event on your Facebook Page. Check the box that says 'allow guests to message' so you can chat with your fans.
When someone clicks 'Going' on your Event page, you'll receive a confirmation message on Messenger. This will be your chance to engage with your fans before your performance.
Ask them if they're excited about the show or looking forward to watching you perform a specific song. You'll establish a good rapport by striking up a conversation with attendees before you hit the stage.
Pick up from your previous conversations with fans during your event. Send messages on Messenger to everyone who said they're attending the show. Engaging with your fans this way will make them feel part of an exclusive experience. 
You can also promote your music on Facebook Messenger by mentioning specific songs on your setlist. Once your show is over, you can send out messages to thank everyone who attended.
2. Facebook for Musicians: Chatbots for Automated Responses
A chatbot is a hassle-free way to promote your music on Facebook Messenger. Many people give chatbots a bad rap, but they're useful for engaging fans and creating a following of dedicated listeners.
When you set up a chatbot, your messages will be automated. You can set up a stream of texts that'll be sent out according to how someone replies. Essentially, the bot can lead a fan to:
Album purchases or pre-orders
Upcoming event news
Merch
Competitions and giveaways
This could be a great deal of fun for your fans if you set it up in an entertaining way. For instance, you could create a quiz and get your fans to answer questions about you or your latest collaboration. And you could send them a reward when they answer correctly.
While Facebook Messenger doesn't offer a chatbot feature, you can create conversation starters through the app with a chatbot. To enjoy these chatbot benefits, you'll need to use a third-party chatbot service to carry the conversation further. That said, there are plenty available, and they are relatively easy to set up.
Most chatbot services, like Chatfuel, offer a free plan. So you can test it out to see if it'll work for you or your band. If you're iffy about using a chatbot, you don't have to be. Artists like Cardi B, Maroon 5, and Imagine Dragons use chatbots to promote their music and events on Facebook Messenger.
3. Facebook for Musicians: Subscription Broadcast Messaging
We've discussed the use of chatbot software integration with Facebook Messenger to respond to messages from your fans. However, another way these chatbots can be used is to set up a series of scheduled messages with a subscription attached.
If your fans subscribe, you can send them messages regularly promoting your music and performances. It's also the perfect way to promote your merchandise and run competitions with those fans who want to stay connected. This is a fantastic way to develop a deeper relationship with your fans and ensure your brand remains 'top of mind'.
Facebook offers a subscription news messaging feature through Facebook Messenger. However, this is only intended to send non-promotional, newsworthy content. And one must undergo a stringent approval process to use the feature.
4. Facebook for Musicians: Create Messaging Ads
Another way to promote your music on Facebook Messenger is by running messaging ads. These don't have to be full-blown campaigns that cost thousands of dollars. In fact, you can run a Facebook Messenger ad for as little as $3.
With this strategy, you'll bring traffic to your inbox with an automated message. You could advertise your latest track or an upcoming show. And it's a great way to reach potential fans who haven't heard of you yet.
Best Practices for Facebook Messenger Promotions
Now that you know how to promote your music on Facebook Messenger, here's how to make the most of it:
Be timely with your replies. When your fans reach out to you, don't leave them hanging for days. Try to reply to every message you receive within the hour.
Don't spam your fans. Avoid flooding your fans' inboxes with messages about your latest album or upcoming events. Instead, start a conversation with them and promote your music naturally.
If you're using a Facebook Messenger chatbot, let people know they're chatting with a bot. You can give the chatbot a cool name to make the experience a bit more enjoyable.
How to Promote Your Music on Facebook Messenger: Takeaway
Today, musicians have access to several platforms and networks to promote their music. The trick is to find those that work for you or your band.
If you've been wondering how to promote your music on Facebook Messenger, the above are a few approaches to implement. You could set up a chatbot in Facebook Messenger to handle conversations with fans and encourage sales. We recommend using a chatbot if you manage your Facebook page yourself, as it can be a great deal of work.
You can also make the most of Facebook Messenger before, during, and after gigs. Engage with your fans to let them know you're looking forward to performing in their city before an event.
Chat with people attending your show to excite them for the day. After the event, strike up a conversation and lead them to your merch or your album on a streaming service.
Remember, if you have questions about distributing or publishing your music, Sugo Music Group has you covered. With over 35 years of experience in the music industry, the company has a wealth of knowledge to draw upon.