Getting airplay on online music radio stations is essential to building a successful career as an artist. However, it's one of the most competitive aspects of the music industry. That's why you should learn how to increase your chances of success.
Several people discover new music through online radio stations. Therefore, getting your track played on one could help you make a name for yourself in the industry. Besides boosting your fanbase, getting airplay can put you on the radar of industry professionals and increase your streams. The process requires thorough research, identifying radio programmers, and adequately preparing your tracks for submission.
Many artists' careers took off after getting radio airplay. Therefore, take the leap to get your tracks played on the radio. This post will guide you through the process, and we'll share some tips to ensure you're successful.
Let's look at the difference between commercial and non-commercial radio first.
Commercial Radio Vs. Non-commercial Radio
Before working to get airplay for your tracks, you must understand the difference between commercial and non-commercial radio. Commercial radio refers to traditional FM radio stations. While non-commercial radio is online music radio stations, college radio stations, and smaller independent radio stations.
Some differences between commercial and non-commercial radio stations include the following:
Reach: Commercial radio stations typically have a much larger listening audience. Whereas non-commercial radio stations have a more targeted audience, which can benefit musicians looking to reach a specific niche.
Format: Commercial radio stations tend to have a more limited format. Most stations stick to a specific genre or format (e.g., country, rock, or pop). Online music radio stations have a more diverse format, representing various genres and styles.
Submission process: Commercial radio stations usually have stricter rules for submitting music. On the other hand, non-commercial radio stations have a more open submission process. Some stations even allow musicians to submit music directly through their website.
Overall, non-commercial radio stations are easier for up-and-coming artists to get on. Therefore, online music radio stations would be a good starting point when looking to secure your first airplay.
The Benefits of Getting Airplay
Given the popularity of music streaming through mobile apps, some artists believe radio is obsolete. That is far from the truth.
Radio is still relevant today, with online music radio reaching over 62 percent of American adults weekly. Therefore, consider getting airplay essential to becoming a musician that sells out venues.
One of the top benefits of having your song played on the radio is increasing your fanbase. People who hear your music on the radio are more likely to check out your other songs. They may also follow you on their favorite music streaming platform or social media. Or they may come to your live shows.
Additionally, getting airplay can help you get noticed by music industry professionals. Radio programmers, managers, and record label executives always seek new talent. If they hear your music on the radio, they'll be more likely to take notice.
Furthermore, it'll increase your streaming numbers and thus help you get more royalties. It's also a great way to increase your visibility and credibility as a musician. When people hear or see your song played on the radio, they're more likely to take you seriously as an artist.
Steps to Get Your Music Played on the Radio
Getting radio airplay requires effort on your part. You need to establish relationships in the industry and ensure your submissions are appropriate for the radio station. Below is a guide for getting your music played on an online music radio station.
1. Research Online Radio Stations
Researching online music radio stations is vital in getting airplay for your music. This is because targeting suitable radio stations is vital. Not all radio stations will fit your music well or cater to your target audience.
Many web-based directories list online radio stations. Those include Live365 and Radio-Locator. You can also use search engines like Google to find stations that play music similar to yours.
Once you have a list of potential stations, research each one to see if they're a good fit for your music. Visit their website and social media pages to see what kind of music they play and their target audience. Also, take note of their schedule and see when they play new music.
2. Identify Radio Programmers/DJs
If you want to get airplay on online music radio stations, you'll need to submit your track to radio programmers or DJs. First, you'll need to find them and reach out to them.
Many stations list their programming staff or DJs and their contact information on their websites. This makes it easy for artists to get in touch.
Look for those details under the 'contact' or 'contact us' page. In some cases, there'll be a form you can complete that'll send your information directly to the radio programmer or DJ.
You can also reach out to the online music radio station through social media. Ask for the contact information of the person in charge of radio programming. Alternatively, attend networking events such as music festivals and conferences to meet and connect with radio programmers and DJs.
3. Prepare Your Music for Submission
Preparing and packaging your music properly for submission is another crucial step in getting airplay. Therefore, prepare your track for submission before reaching out to the online music radio stations and radio programmers or DJs you identified. It'll set you apart from the rest and get radio programmers to give you a chance.
Pay attention to the following:
Quality: Submit only your best work. These are the songs you think are the most representative of your style. And that will appeal to the target audience of the radio station you are submitting to.
Format: Make sure your music is in a format that the radio station prefers. Most radio stations prefer MP3s, but some also accept WAV or AIFF files. Some may also request a link to your song on music streaming platforms like Spotify and Apple Music.
Metadata: Ensure your music file has accurate and complete metadata. This includes a song title, artist name, album name, and track number, among other things. Metadata will help radio programmers identify and organize your music. And it'll help your music get properly credited when it's played on the radio.
Edits: Some radio stations only play songs without explicit content. Therefore, if you want airplay for an explicit song, ensure you record or edit a clean version. Also, your track must be a radio edit, so you'll have to shorten it to between 3 and 5 minutes.
4. Submit Your Music
The final step for getting airplay on online music radio stations is submitting your songs. Reach out to the radio programmers and DJs you identified. Remember to be professional and respectful. Use proper grammar and spelling in your emails or messages, and be polite in your interactions.
Also, personalize your message to the radio programmer or DJ. Mention the station's name and the music format they play. Show that you have done your research and you're targeting them specifically.
Furthermore, ensure you have an Electronic Press Kit or a solid bio ready to send with your submission. This will help the radio programmer or DJ learn more about your music and background.
Once you have built a relationship with a radio programmer or DJ, it's essential to maintain it. Keep in touch with them, and update them on any new releases, tours, or other news related to your music.
Tips to Get Airplay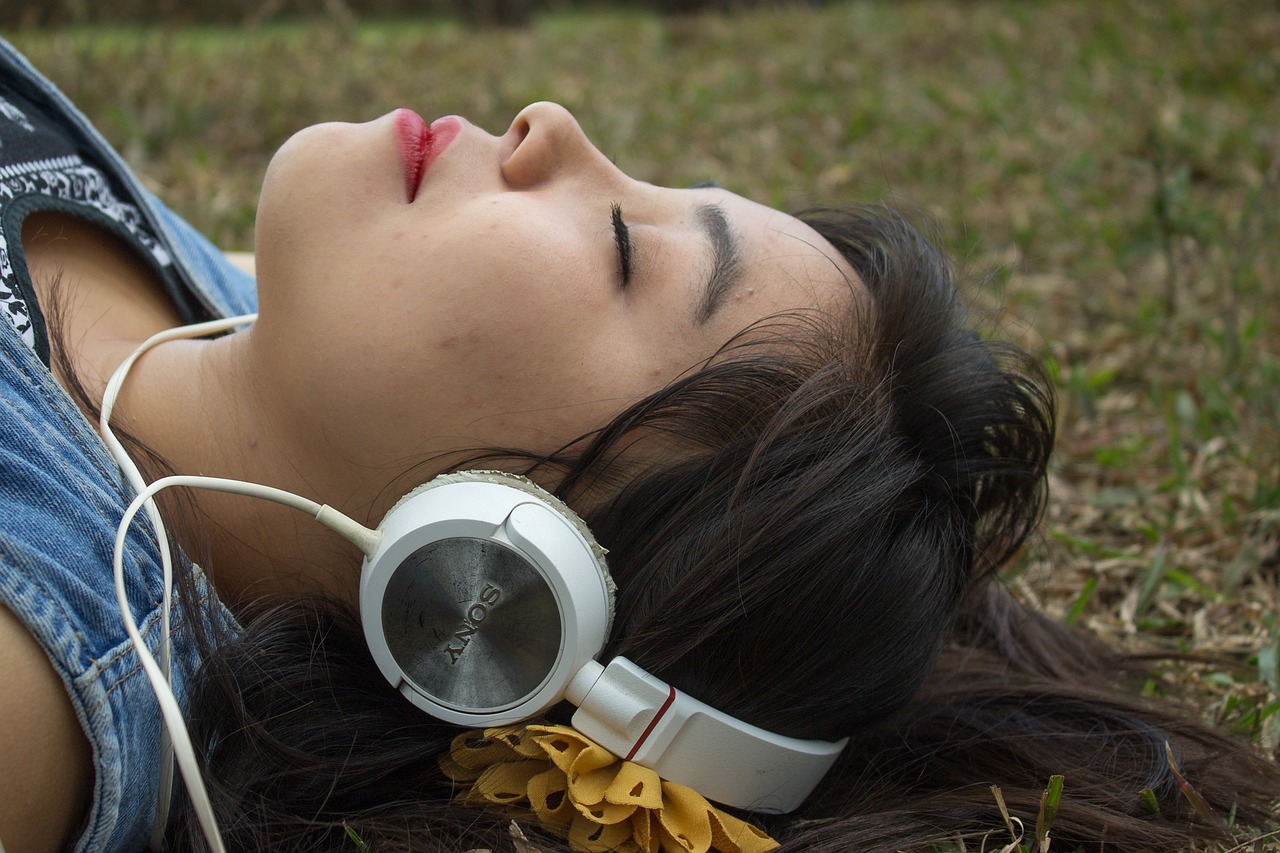 1. Establish Your Fanbase
Getting airplay on online music radio stations depends on your submission. However, your visibility as an artist also plays a significant role. Therefore, ensure that you establish a fanbase before approaching radio programmers. It'll give you an upper hand over artists who lack an audience.
Promoting your tracks on social media and music streaming platforms is essential to establishing your fanbase. Use your social media accounts to share your music, updates about your upcoming shows, and other news related to your career.
Note that having a million streams of your songs on Spotify or going viral on TikTok isn't the objective. As long as you establish your social presence and have an active listenership, you'll have a greater chance of getting airplay.
Also, play as many shows as possible, whether at local venues, open mic nights, or festivals. Collaborating with other musicians, podcasters, bloggers, and influencers can help you reach new audiences and promote your music.
2. Stay Organized
Being organized during the submission process is essential. It will help you keep track of the status of your submissions and follow-ups.
Therefore, create a spreadsheet or document to track your submissions. Alternatively, use a platform like Notion.
3. Submit an Exclusive
Creating an exclusive release and sending it to an online music radio station may increase your chances of getting airplay. This strategy is particularly effective if you have a fanbase.
You can use the exclusive as leverage to draw your audience to tune in. Radio programmers may be interested in such a deal and put you on the air.
4. Be Persistent
Getting airplay on online music radio stations can take time. Therefore, be persistent, and don't be discouraged if you don't get airplay right away. Keep submitting your music and promoting yourself. Eventually, someone will bet on you.
5. Target International Markets
Although your local market is essential, you should consider getting airplay in international markets. Limiting your music to your native audience can restrict your growth as a musician.
If you capitalize on other markets outside the US & Europe, you could reap significant benefits for your music career. You might also discover that you have fans and receive airplay in other countries.
6. Follow Up on Your Submissions
Sometimes you may not hear back from an online music radio station. Radio programmers are busy people, and it's easy for things to slip through the cracks. Therefore, follow up to ensure your music doesn't get lost in the shuffle.
The Bottom Line
Online music radio airplay is an effective way for independent artists to expand their reach. However, it takes work to get. You'll need the right approach and strategy to ensure your efforts pay off.
One of the most important things to do is research and target suitable stations. Look to international markets instead of focusing solely on your home market. Also, build relationships with radio programmers and DJs and adequately prepare and package your music for submission.
During this process, follow up on your submissions and stay organized. Also, work on building your fanbase on social media and music streaming platforms. And try pitching an exclusive to radio programmers.
Reminder to be persistent and patient with getting airplay on online music radio stations. It may take time for some radio stations to get back to you, but don't lose hope. Also, if you get a rejection, use it as motivation to reach out to more radio stations.
You can simplify getting radio airplay by working with a music distributor like Sugo Music Group. Your songs could be played on the top internet radio stations in 180 countries through their music distribution service. Plus, you'll be in the hands of their experienced team. Contact them today to get started.