Understanding the best practices for Instagram ads as a musician ensures you get your money's worth when diving into paid advertising. After all, it can be tricky to navigate that space without unnecessarily burning cash.
Every effective ad begins with a clear goal. This will guide you when choosing your target audience and designing your creatives. Another consideration with Instagram ads is pairing your unique essence with what users are familiar with in the form of a cover song. It's also best to leverage Instagram's ad targeting features to target people who'll enjoy your music.
This post will detail all you need to know about running Instagram ads. We'll explore the best practices for Instagram ads and walk you through setting up a campaign. First, let's dive into an overall overview of Instagram ads.
Instagram Ads 101
Instagram ads are promotions people pay for to put specific content in front of a target group of individuals. With over 1 billion users, Instagram is the top choice among businesses and individuals for advertisements.
These ads appear in users' fees, Stories, and explore pages in a similar format as organic content on the platform. However, they contain a 'Sponsored' label that indicates they're an ad. And they often have more features than regular posts, including links, CTA buttons, and product tags.
Instagram ads come in the following shapes and forms:
Videos
Images
Carousels (multiple images)
Collections (dynamic product galleries)
Therefore, you can promote your latest release or merch. Moreover, advertising on Instagram means you can leverage the platform's targeting features. These allow you to target specific audiences based on gender, age, location, interests, and behaviors.
Instagram promotions can help musicians increase their fanbase by exposing their tracks to a broad audience. And as you begin to implement the best practices for Instagram ads, you'll discover that they can also drive traffic to your website or help you build your email list for nurturing casual listeners into superfans.
As with Facebook Ads, you'll use the Facebook Ads Manager tool to run ads on Instagram. Your ad will comprise the following three components:
Campaign – This is where you choose your objective and set a budget.
Ads set – This is where you define who sees your ad and where it appears.
Ads – This is where you add creatives (images or a video and text) to show to your target audience.
Best Practices for Instagram Ads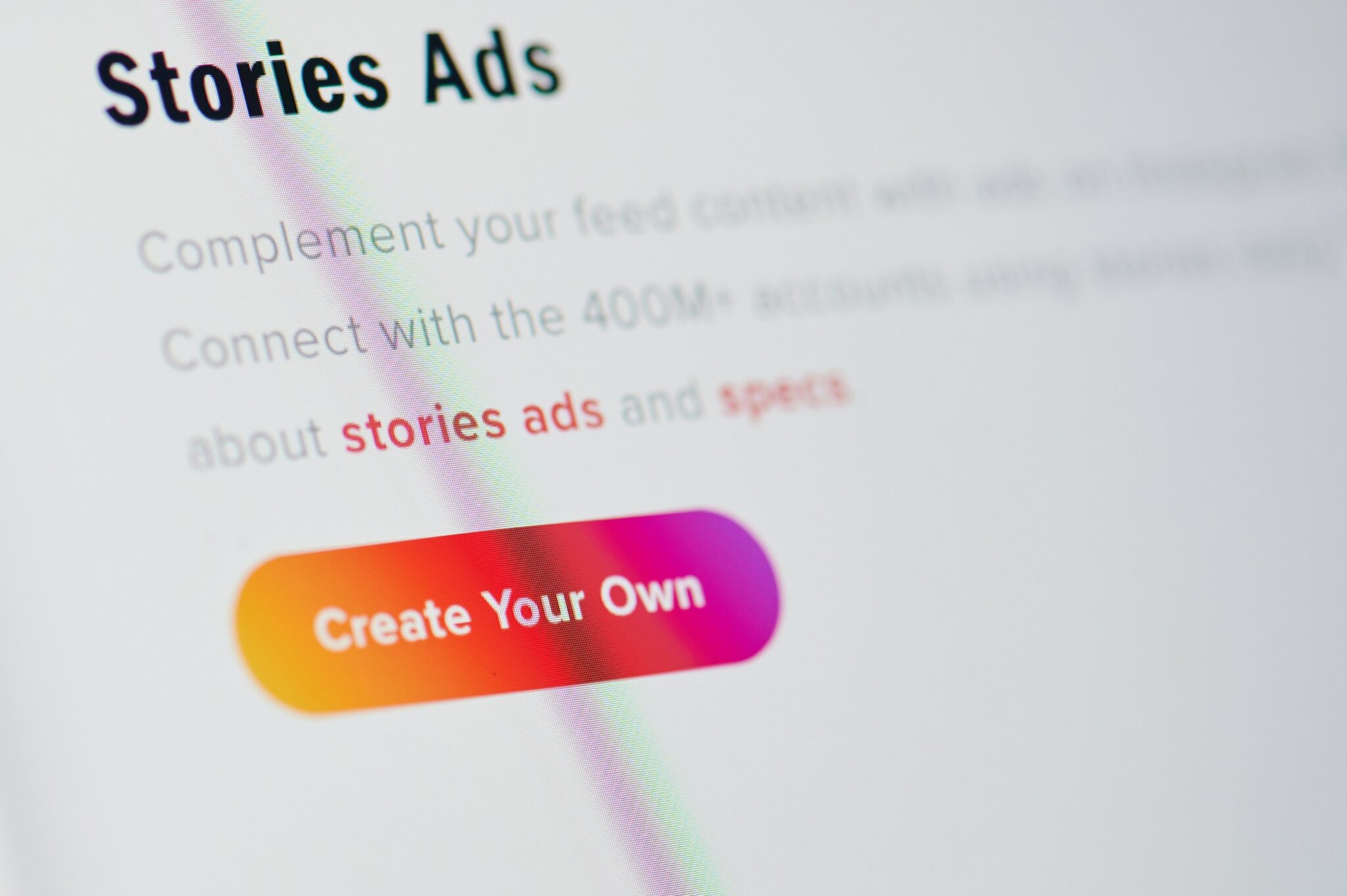 1.   Have a Clear Goal
Defining your goal is crucial when it comes to best practices for Instagram ads. What do you want to achieve with the ad? Do you want to drive streams to Spotify? Sell more merch or tickets to a show?
You should always begin with setting a goal. This is because it'll guide you when creating your ad. Also, each ad should ideally have a single objective because having multiple goals for one ad might be ineffective.
2. Leverage Instagram's Ad Targeting Features
Another best practice for Instagram ads is deciding who you want to see your ad. Ideally, this target group should be based on your goal and be people interested in your genre of music. That way, there's a greater chance they'll be drawn in to listen to your music.
So, how do you target those people? Zero in on those who like pages of similar artists.
To find similar artists, search for people who make music in your genre. You can also check out music streaming services since they typically list comparable musicians on artist profiles. For instance, Spotify has a 'Fans Also Like' tab that can help you find more artists in a genre.
Note down the similar artists you find. You can then use that list when creating an audience in Facebook Ads Manager in the 'Detailed Targeting' section.
Sometimes, you might not find the musician you wish to target. That's because Facebook's database typically only contains artists with a big following.
Moreover, it would be best to use other targeting parameters besides the names of similar artists. For example, 'country music' or 'Spotify.' You can also target users based on age, location, gender, and connections (if applicable).
3. Choose the Right Ad Format
Choosing an appropriate format for a promotion is another best practice for Instagram ads. A suitable design can help you achieve specific goals and make your ad resonate better with your target audience.
Instagram offers a wide range of ad formats, including the following:
Photo ads
Video ads
Carousel posts
Collections
Shoppable posts
You don't necessarily have to stick to one format. Combining images and video can make for a more convincing ad.
Additionally, it's best to experiment with different ad formats to find the right combination and messaging for your target audience.
Most people scroll through their feeds quickly and perhaps even absentmindedly. Therefore, you want your ad to stop them in their tracks.
4. Create Attention-Grabbing Visual Content & Copy
The ad creative is the most essential element of any promotion. However, it takes experimentation to understand what kind of creative will work with different audiences.
There are three critical elements of ad creatives:
Media
Primary text, headline, and description (the copy)
Call to action
With all three aspects, personalization is a crucial best practice for Instagram ads. The creative should be specific and personalized to the audience you're targeting. For example, if you're targeting people in New York for your next show, mention the city's name in the media or copy.
Personalizing your ads may mean running several promotions with the same goal but different media and copy. Making this effort will ensure your ad is more engaging to your target audience and effective in converting.
Another best practice for Instagram ads is ensuring they capture attention right away. Most people scroll through their feeds quickly and perhaps even absentmindedly. Therefore, you want your ad to stop them in their tracks.
You can achieve that through engaging images, exciting angles, and cool animations. Also, adding context and value to your copy can boost your ad engagement and conversion potential.
Consider Spotify's mood-based playlists like 'Feel-Good Indie Rock.' These playlists are popular because they have a clear purpose and are explicit about the value they provide listeners.
You can do the same with your ads by thinking about where and when people might listen to your song. Then, make the context and value clear in your copy.
For example, if your track elicits feelings of joy, you can use 'mood boost' or 'instant joy' in your copy. You can also go as far as saying, "Turn your day around by listening to my new single…"
5. Pair Your Uniqueness with Familiarity
People love the novelty of the unfamiliar but also fear anything too new. Therefore, creating a cover song is a great way to strike a balance between those two states.
Cover songs are familiar yet different. Therefore, if you're targeting fans of Taylor Swift, you could create a Taylor Swift cover and add it as your creative. Fans would already know the song, but your unique performance would give it a sense of newness.
6. Create Custom Audiences to Retarget Casual Listeners
Another great thing about leveraging Instagram's targeting features is the ability to create custom audiences. These are groups of individuals pooled together because they took an action such as:
Visiting your website
Commenting on an Instagram ad
Watching a video to a certain point
You can create custom audiences based on various sources, such as your website and email list. Then, you can show them ads to convert them into fans.
Importing your email list to create a custom audience is a great move. That will enable you to place ads in front of existing fans to reinforce your brand and boost loyalty. Alternatively, you could exclude your audience from seeing advertisements that contain information they already know.
Suppose you run an ad, showing it to as many people as possible. You can create a custom audience for your next ad using insights from the first ad.
For example, you can pool together people who viewed at least 3 seconds of your video. Then you can show them another ad. This process is known as retargeting, and it's a great strategy to convert those who've demonstrated initial interest into more engaged fans.
7. Caption Video Ads
According to Instagram, 40% of users watch Stories with the sound off. As a result, you can expect similar behavior for other types of videos on the platform.
That's why captioning videos, when applicable, is a vital best practice for Instagram ads. You can also design your videos so users can enjoy them without sound.
8. Authenticity Trumps Being Generic
Instagram ads don't stick around for as long as the content on your profile. However, it's still crucial that your ad is as authentic as anything else you'd post.
Therefore, ensure your messaging is genuine. Also, make sure your media is consistent with the rest of your posts in terms of colors, tone, and overall vibe.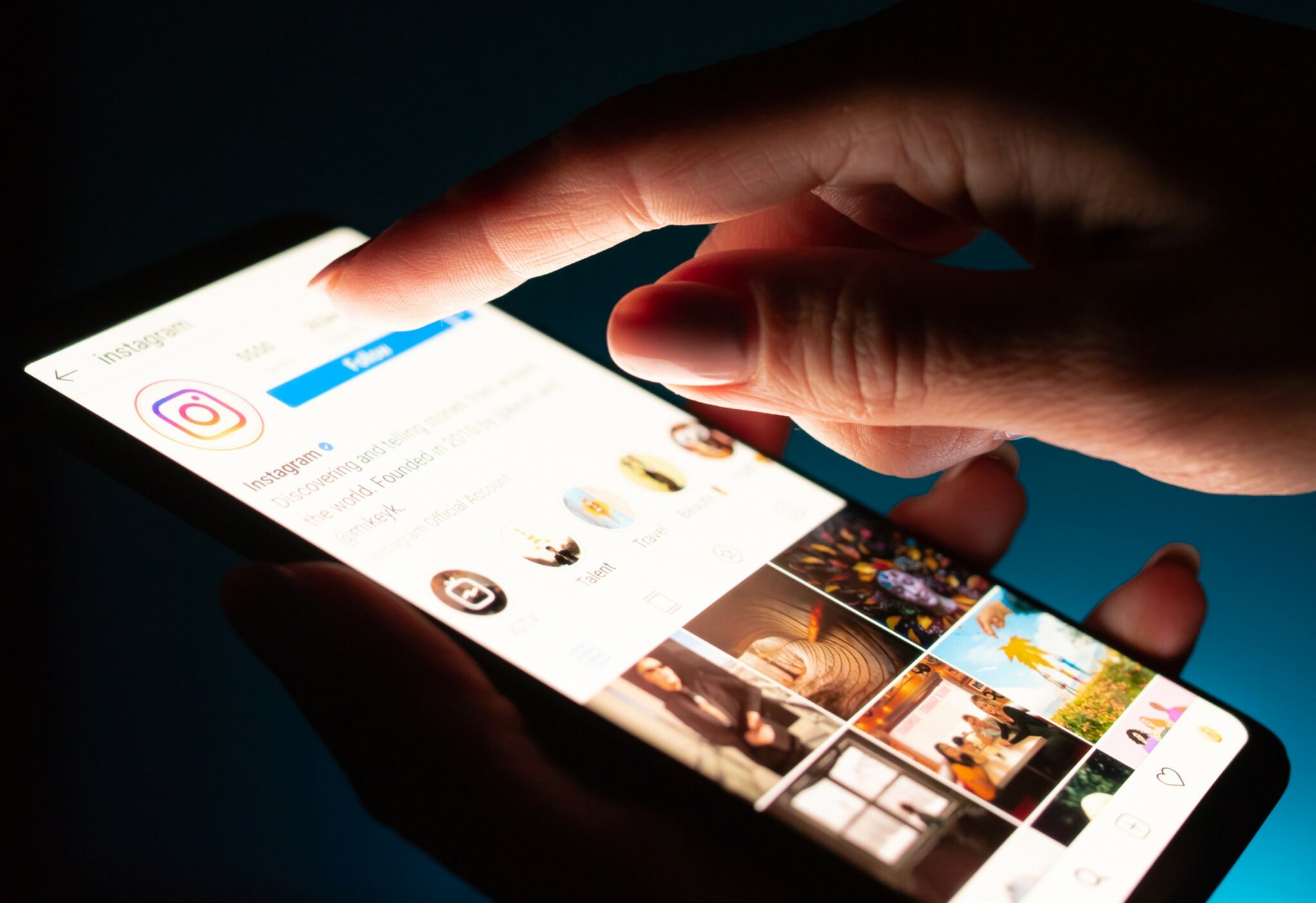 How to Set Up Instagram Ads
When learning the best practices for Instagram ads, it's vital to know that you create Instagram Ads through Facebook Ads Manager. While it can be challenging to use at first, you'll eventually get the hang of it.
Firstly, access Facebook Ads Manager. If a login dialogue pops up, enter the account details associated with your Facebook music profile.
Next, click the menu at the top bar with the text 'Meta Ads.' In the shortcuts, select 'Ads Manager.' You'll then be redirected to your ads account, where you can create a campaign.
Select An Ad Objective
You'll have to select an objective when setting up ads in Facebook Ads Manager. The options include:
Leads: Collect potential listeners of your music.
Engagement: Receive more page likes, video views, event responses, or messages.
Awareness: Show your ad to people who don't know you yet.
Traffic: Direct people to your website, music streaming service profiles, or social media pages.
Sales: Display your ad to people who could purchase your merch or buy event tickets.
Bear in mind that the objective you settle with should align with your goals.
Once you select a goal for your campaign, turn on 'Advantage Campaign Budget' on the campaign creation page. There are two budget types available:
Daily: This is the amount you'll spend in a day. Some days, it may be more, while it may be less on others.
Lifetime: This is how much you're willing to spend for the entire life of your ad campaign.
If you're not sure what budget to set, I recommend starting with $10 per day.
Select Your Target Audience
Next, move on to your ad set to choose your target audience. Thanks to Facebook Ads Manager's extensive targeting features, you can select who should view your ad according to their age and interests.
Therefore, you can use the personas you defined in your digital marketing strategy to guide you at this stage. Or you can choose appropriate targeting parameters for your audience.
Alternatively, you can automatically generate your target audience. Click 'Advantage+ audience,' and you'll receive a suggestion for an audience to prioritize. However, note that you can still make adjustments to fit your preferences.
Note that striking a good balance between a defined and broad audience is a crucial best practice for Instagram ads. As you choose your target audience parameters, you'll see how well you're doing in that regard on the sidebar.
Once you've selected your target audience, decide where your ad should appear. Facebook enables Advantage+ placements by default to show your ad on all Meta platforms.
However, since you're running an ad on Instagram, select Manual and untick the other platforms. You can also choose where your ad should appear on Instagram, such as the feed and explore.
Add Creatives for Your Ads
Now that you've selected your ad placement, set your ad creatives. Ensure your images or videos stand out. This will increase the chances of people stopping to learn more.
Also, add a compelling caption and headline. The caption can be as long or as short as you like, but the first line should have a hook. Including social proof is also a great way to draw users in.
Conclusion
Advertising online is ideal for reaching potential fans where they spend the most time and growing your fanbase. However, if done wrong, it can become a significant financial drain.
That's why following the best practices for Instagram ads is crucial. These include defining your goal and using Instagram's ad targeting features to define your audience. It's also best to caption video ads and ensure your creatives match your profile posts in their colors and overall vibe.
While paid music promotions can be a game-changer for your career, efficiently getting your tracks out into the world is also essential. Sugo Music Group is a premier music distributor and publisher that can help you expand your music's reach. They have over 30 years of experience in the industry and an extensive network of music streaming and download platforms.