Growing your fanbase is crucial as an artist. However, with the rapid growth of the music industry, it can feel like you're wading through water to get new fans on your side. That's where Facebook ads for musicians come in.
Facebook is the ideal platform to run ads on because of its large audience, targeted advertising features, and flexibility. It's best to create ads that get users to stop scrolling by sticking to high-quality, attention-grabbing content. Additionally, create video ads since they have a higher conversion rate than images. Leveraging custom audiences and retargeting can also help you stand out.
This post covers all you need to know about Facebook ads for musicians. I'll walk you through the basics of Facebook ads. And I'll discuss best practices to ensure you put your best foot forward when running your ads.
Understanding Facebook Ads
Facebook ads are promotional communications businesses and users create to showcase products or services to a specific audience. You use a dedicated hub called Facebook Ads Manager to create them.
Three components make up Facebook ads:
Campaign: Where you define your objective and set a budget.
Ad sets: Where you select who sees your ad and where it runs.
Ads: Where you add creatives (images or a video) to show people.
Thanks to Facebook's targeting technology, you can define your target market. That way, your advertisements reach potential listeners who are likely to take action on your ad.
Your ads' performance, cost, and optimization depend on several factors, such as how much you are willing to spend, competition, and your objective. The price is explicitly influenced by how many advertisers target the same audience.
Several marketers use Facebook Ads Manager because of its easy-to-use dashboard that's free to access. And you also can. While grasping the ropes can take some time initially, it'll be smooth sailing once you know your way around.
Reasons to Use Facebook Ads for Music Promotion
Facebook ads for musicians offer various benefits, including tailoring adverts to specific audiences and getting in front of a large, diverse audience. Let's dive into why you should leverage Facebook ads to get your tracks in front of more audiophiles.
Increased Visibility
One of the top benefits of running Facebook ads for musicians is access to the platform's large audience. Facebook has about 3 billion monthly active users. That's right, 3 billion! Therefore, it's an excellent platform to reach new fans and engage occasional listeners who have yet to convert into super fans.
Plus, contrary to popular belief, its users aren't limited to baby boomers. In fact, only 12.5% of Facebook's ad audience is older than 55.
The largest demographic on the platform is between 25 and 44, accounting for 48.8% of all users. As a result, advertising on Facebook will enable you to get in front of a young audience.
Targeted Advertising
Have you ever seen a sponsored post on social media that spoke directly to one of your interests? That's a targeted advertisement.
Target adverts are specifically tailored and presented to a defined audience. They consider users' interests, demographics, online behaviors, and preferences. This increases the chance of someone interacting with the ad.
Targeted advertisements have a higher conversion rate than showing ads to a random audience. In fact, a study found that 40.5% of respondents preferred to see ads tailored to their interests.
You can tailor your ads for your target audience through Facebook Ads Manager. Facebook has a wealth of data to narrow down your target market based on location, demographics, and profile information.
With targeted advertising, your ads will be more effective. This is because you'll be speaking directly to people who are more likely to be interested in your music.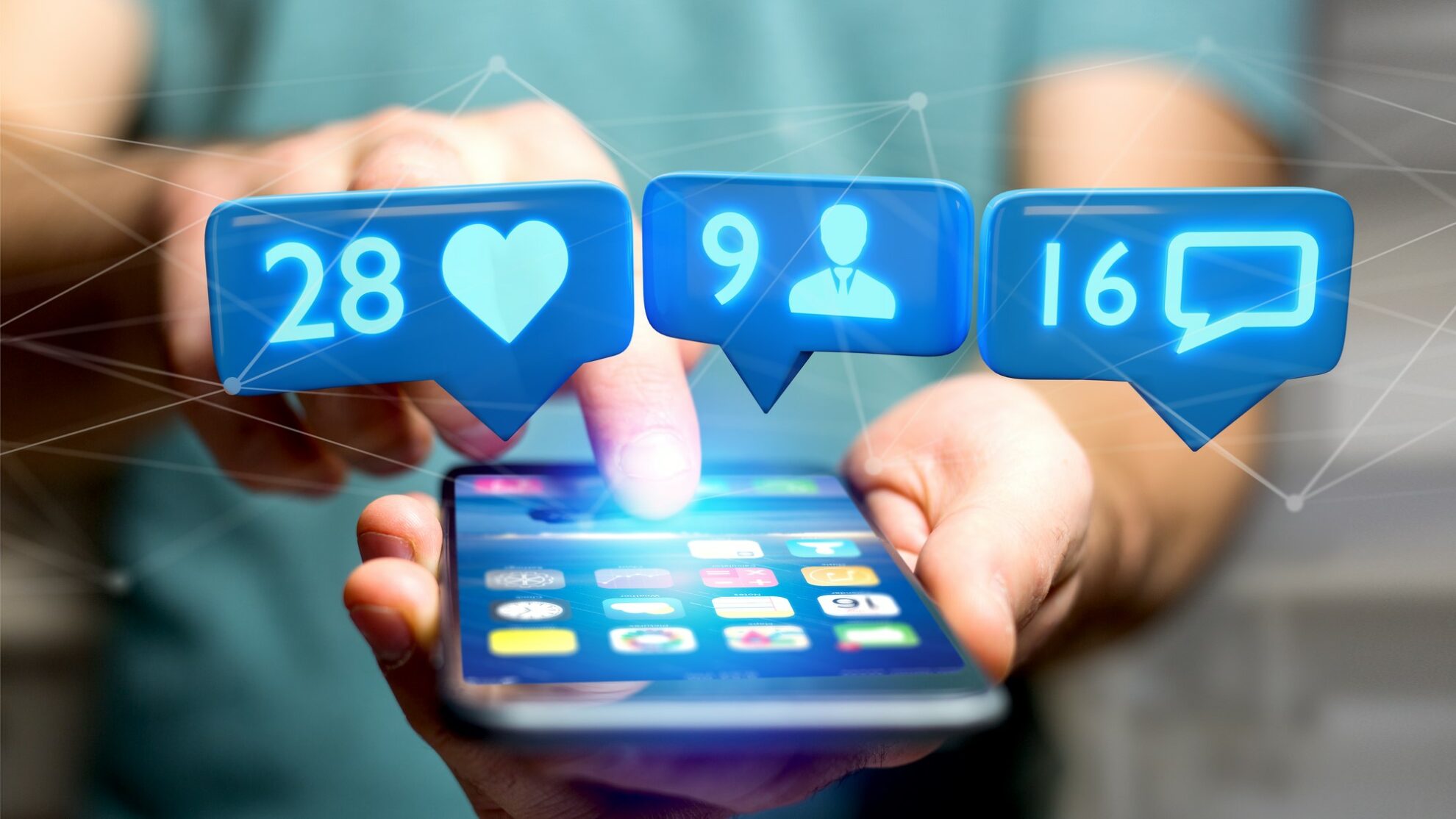 Cost-Effectiveness
It's easy to break the bank when it comes to paid ads. Luckily, Facebook ads enable you to control your spending on advertisements.
As you create your ad, you can set a budget. Therefore, running Facebook ads for musicians can be more cost-effective than paying a fixed amount for an advert.
Flexibility
Another benefit of Facebook ads for musicians is the availability of several ad formats. As a result, you can find one suitable for your needs and goals. From videos and carousels to collections and slideshows, you can get creative with how you draw potential fans in.
Measurable Results
Advertisements wouldn't be as effective without a way to see if your strategy is working. That's why Facebook Ads Manager is packed with data and various insights about the adverts you run.
As you create ads, you can monitor specific metrics to ensure you're meeting your campaign goals. Those insights will also enable you to adjust your strategy accordingly.
9 Best Practices for Facebook Ads
1. Use High-Quality, Attention-Grabbing Content
When creating content for a Facebook ad to promote merch or a tour, put yourself in a user's shoes. What would make them stop scrolling on their feed? Also, what would draw them in and entice them to take action?
It all comes down to high-quality, attention-grabbing content. Now, you don't have to be a photo-editing or graphic design maestro. However, you must use crisp images or videos that capture you in a good light.
2. Use Video Ads
Compared to images and text, video content on social media is likened to high conversion rates. After all, 66% of users consider short-form videos the most engaging social media content. Therefore, you should leverage video ads to promote your music and brand.
Facebook is the ideal platform for video adverts. This is because there are various ad formats, such as:
To ensure your video ad captivates your target audience, keep it under 15 seconds. Also, the first few seconds should convey your message while grabbing a user's attention so they stick around for the rest.
Furthermore, add captions to your video ads, if applicable. This is because most Facebook users watch videos with the sound off.
And if you're promoting a new release, add your name and the song's title to the video. That will ensure people viewing your ad remember who you are.
3. Set Up a Landing Page for Song Promotions
Suppose you're creating an ad to promote your latest release. And you've chosen the 'Listen Now' call-to-action button. In that case, instead of sending listeners to one music streaming platform, create a landing page with several streaming options.
You can create a landing page like that on Hypeddit, ToneDen, or Feature.fm. ToneDen is ideal when you're first getting started because it has a free tier, and you can dive in without hassle.
Alternatively, you can create a landing page on your website. However, in my experience, it takes longer than using existing landing page tools.
Another plus side of using a landing page tool like ToneDen is that you can set up pixels. These will allow you to track and retarget users who visit your landing page and click on a link.
Placing ads in front of existing contacts reinforces your brand and increases loyalty.
4. Optimize Your Caption
The caption accompanying your ad is just as important as the visuals. It should convey who you are as an artist while broadcasting your ad's purpose.
A short caption is best. Keep it to the point, highlighting the most essential information. However, if a longer caption matches your brand voice and helps you communicate your message better, opt for that.
Additionally, use emojis sparingly and appropriately. They can help make your caption livelier and more attention-grabbing.
5. Leverage Custom Audiences
Facebook Custom Audiences is an advanced feature that allows you to engage existing listeners with adverts. You can also exclude custom audiences from your campaigns to ensure they aren't bombarded with information they already know.
Placing ads in front of existing contacts reinforces your brand and increases loyalty. So leverage this powerful feature as often as you can.
6. A/B Test Your Audiences and Creatives
So you set your target audience in Facebook Ads Manager, upload your ad content, and hit publish. However, how do you know the audience will react positively to your ad? And how do you know that your image or video is attention-grabbing enough?
That's where A/B testing comes in. A/B testing is the best way to know what works in your ad and what doesn't. It entails running two different ads for different audiences and with distinct creatives.
You'll then monitor them and see which performs best. As a result, the best performer would be the ad you double down on.
7. Monitor Your Ad's Performance
Facebook Ads Manager gives you data and insights to understand the performance of your ads. Therefore, once you click that publish button, you must monitor your ad metrics to ensure it's going well. Those metrics include:
Click-through rate (CTR): The number of people who've seen and clicked on your ad.
Cost per mile (CPM): Facebook's charge per 1,000 people who've seen your ad.
Cost per click (CPC): How much you paid for each user who clicked on your ad.
Besides assessing whether your ad produces the best results, monitoring your metrics also enables you to see who's engaging with your advert. You can tweak your creatives, audience, and budget with those insights.
Keeping an eye on your ad's performance will ensure you don't spend money on ads that aren't working. As a result, you can choose an advertising strategy that produces the best results at the lowest cost.
8. Leverage Retargeting
Retargeting entails showing an ad to people who have already engaged with your tracks or brand. It's an incredible tool for increasing conversions and driving sales.
You can create a retargeting campaign to lead users to a waitlist for your new album. Alternatively, you can guide them to preorder it or purchase it directly.
To run a retargeting campaign, you'd set up a custom audience using your site visitor data or specific page visits. You can also target users who liked particular posts or watched specific percentages of your video on Facebook.
But how does Facebook know who visited your website? Well, this is where Facebook's tracking pixel comes in. You'd have to install it on your site to allow Facebook to capture user IDs as visitors navigate your website.
9. Be Patient
The harsh reality of Facebook ads is that you might not see outstanding results from your first advert. Your ads can take weeks, if not months, to draw in listeners.
That's why patience and sticking to your strategy is crucial. Nothing impactful happens overnight. So, if your budget allows, keep creating Facebook ads and tweaking them based on the insights you receive in Facebook Ads Manager.
Also, remember that when you advertise songs, some might perform better than others. That might speak more to how good a song is than your ad's specifics.
How to Setup Facebook Ads for Musicians
Facebook Ads Manager can be a daunting landscape to explore at first. As with when you first started making music, there will be a learning curve when it comes to Facebook ads for musicians. But don't fret. I'll walk you through setting up your first ad campaign.
Firstly, you'll need to access Facebook Ads Manager via this link. If you're prompted to log in, use the account details associated with your Facebook music profile.
From there, click the menu at the top bar where it states 'Meta Ads.' Then, in the shortcuts, click 'Ads Manager.' You'll be redirected to your ads account, where you can create your first campaign.
1. Choose Your Promotional Objective
Before choosing who to show your ad to, be clear on what you want from your Facebook ad. Do you want to grow your Spotify streams by 10,000 within three months? Or do you want to sell 200 tickets for your upcoming performance?
Having a goal you aim to achieve by creating an advertisement is crucial. This is because the first step in creating Facebook ads for musicians is selecting an objective that best aligns with your goals. These objectives include:
Sales – Find people who'll likely purchase event tickets or merch.
Leads – Gather potential listeners of your music.
Engagement – Get more messages, video views, page likes, or event responses.
Traffic – Send people to your website, social media pages, or music streaming service profiles.
Awareness – Display your ads to people who are yet to know about you.
2. Set Your Budget
Once you choose an objective on the campaign creation page, turn on 'Advantage Campaign Budget' to set your budget. You can choose between two types of budgets:
Daily: This is how much you're willing to spend in a day. The amount may be more on some days and less on others.
Lifetime: This is how much you're willing to spend for the entire duration of your ad campaign.
If this is your first ad, I recommend setting a daily budget of $10.
3. Choose Your Target Audience
After clicking next to create your ad set, select your target market. You probably know who will like your music if you've created a digital marketing strategy. However, if you haven't, now's the time to think about that.
With close to three billion people on Facebook, narrowing down your audience is best. Luckily, Facebook makes this easy by enabling you to target people based on their location and demographics, such as:
Age range
Gender
Profession
Education
Besides that criterion, you can target users based on their interests. This allows you to select people who enjoy a specific genre of music, certain festivals, similar bands, and much more.
And to get even more specific with your targeting, you can select people who have interacted with your Facebook page or visited your website. If you have an email list, you can also import it, and Facebook will match those details with their existing database.
Instead of defining your target audience, you can generate it automatically. The 'Advantage+ audience' setting will give you a suggestion for an audience to prioritize. But you can still tweak it to fit your criteria.
4. Select Your Ad Placement
The next step for creating Facebook ads for musicians is deciding where your ad will appear. By default, Facebook enables Advantage+ placements. That is meant to give your ad the best overall coverage, placing it on various Meta platforms, including Facebook and Messenger.
However, since we're creating an advertisement to appear on Facebook, select Manual and untick the other platforms. Apart from the platform, choose where to place your Facebook ad, whether feeds, stories, or other sections.
5. Set Creatives for Your Ads
With your ad placement selected, set your ad creatives. These refer to the visual content, text, and ad destination.
Your media can make or break your ad. Even if you have the best caption and you're targeting the right audience, poor content can result in unfavorable results.
Therefore, ensure your images or videos stand out. Since people's feeds are over-saturated, what you put in front of them should stop them from scrolling.
Additionally, add an enticing caption and headline. Your caption can be as long or short as you like. However, ensure the first line has a hook.
I would also advise adding social proof where applicable. For instance, if you're running an ad to grow your email list, you might mention how many fans have subscribed to it.
Once you've uploaded your creatives, double-check everything. Then hit Publish, and your ad campaign will go live.
The Bottom Line
Facebook ads for musicians can be a game-changer for increasing brand awareness and sales. Use high-quality, attention-grabbing content, specifically videos, for the best results since they have a higher conversion rate than images.
Also, have a plan and be patient. There can be a lot of trial and error when you launch your first ad campaign, but stick with it. The more you try and learn, the better the results will be.
If you're seeking an all-in-one solution to take your music's reach to the next level, look no further than Sugo Music Group. They distribute music to over 200 streaming and download platforms, including social media networks like Facebook. Plus, they've helped several musicians make their mark in the music industry over the past three decades.