Getting airplay on iHeartRADIO is a significant milestone for any musician, whether you released your first EP or are selling out venues. However, the process of attaining that achievement can be tricky. That's why you need to know how to get your music on the platform.
iHeartRADIO combines live radio, podcasts, and personalized artist stations in one platform, offering something to everyone. The innovative platform functions differently from traditional music streaming services like Apple Music. However, over 150 million users worldwide love using it. Therefore, having your music play on the platform can tremendously change the trajectory of your music career. It's the ultimate vehicle for promotion and organic discovery.
Radio promotion is one of the most competitive arenas in the music industry. Getting your song played on the radio may be more challenging if you aren't signed to a major label.
However, it doesn't mean that radio play is impossible to achieve as an up-and-coming independent artist. You merely need to understand how radio stations operate. And know the best advice to get airplay, which you'll discover in this post.
Let's look at what iHeartRADIO is first.
What is iHeartRADIO?
iHeartRADIO is a free broadcast, streaming, and podcast platform founded in 2008. It combines top radio stations with podcasts and music for an unmatched listening experience. Think of it as an all-in-one internet radio, music recommender, and podcast publisher.
It operates from a website and an iOS and Android mobile app. You can tune in to live and local radio stations from anywhere in the world. Therefore, you can listen to anything from sports, breaking news, and talk radio to music and comedy.
Podcasts hosted on the platform are some of the most popular in North America. They include the Chelsea Handler Podcast to The Ron Burgundy Podcast.
Furthermore, iHeartRadio has thousands of curated playlists. They're grouped by activity, genre, mood, and decade. They also have free artist stations, where users create personalized music stations for their favorite artists.
Reasons to Have Your Music Play on iHeartRADIO
If iHeartRADIO isn't part of your digital marketing strategy, you could be doing a disservice to yourself and your music career. Below are the reasons you should bet on the platform.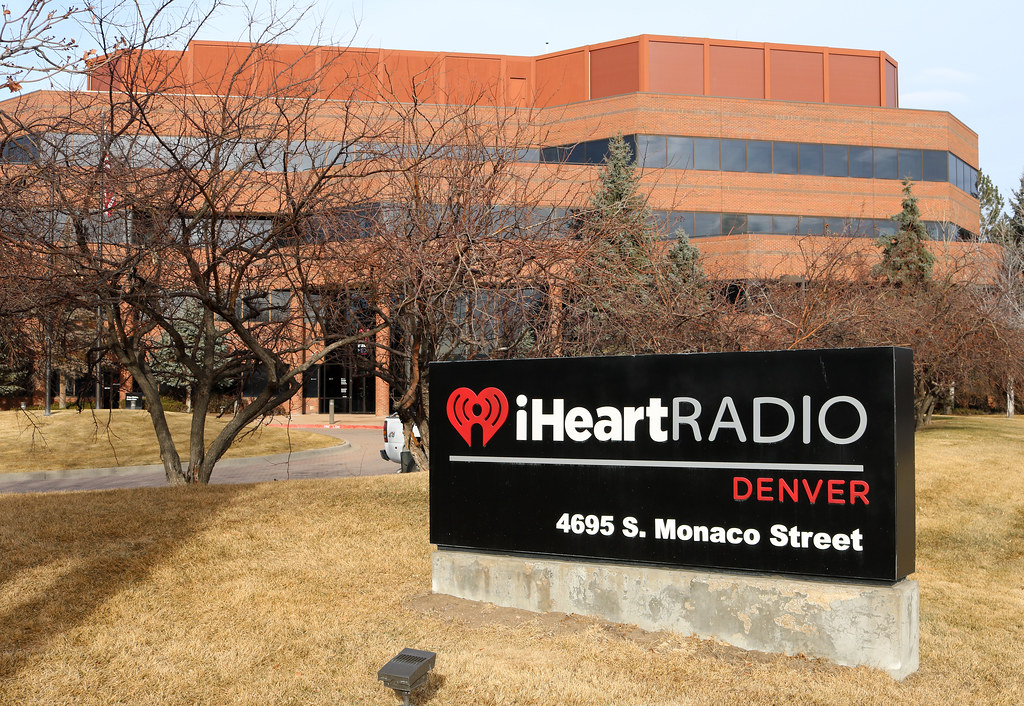 1. Increased Popularity
Contrary to popular belief, radio isn't obsolete. In fact, online radio reaches 62 percent of American adults every week.
Also, iHeartRADIO has been around for years and has built a stellar reputation. Over 150 million registered users globally love tuning into the platform to listen to and discover music. This large audience is at any artist's disposal.
While every market and country has a unique radio listenership, most listeners fall into an older demographic. Therefore, if that is your target audience, radio airplay can be a crucial component of your success.
2. Global Reach
The platform isn't limited to America, despite curating a wide selection of American live radio stations. It operates in Canada, Mexico, Puerto Rico, New Zealand, and Australia.
Having your music heard in these markets could result in new fans. It also may open doors for your career, such as tours and partnerships with local brands.
3. Beneficial Algorithm
Besides allowing users to create personalized artist music stations, the platform offers several other features. Users can listen to unlimited music and live radio stations. They can also download music to listen offline and play personalized playlists.
Furthermore, users can save and replay songs through the iHeartRADIO app. They can also like or dislike songs while listening to live radio. These functions inform the algorithm, which personalizes their recommendations, which benefits you.
Therefore, if your music is similar to a song they liked, it could end up in their curated playlist.
4. Additional Perks
As a musician on iHeartRADIO, you'll be inducted into a community of artists. Therefore, you can benefit from the platform's efforts to boost musicians' visibility through the following:
Festivals
Live events
Competitions and contests
Annual awards
You could be invited to participate in the platform's live events and festivals. Also, you may be nominated in iHeartRADIO's annual awards, which the likes of Olivia Rodrigo and Giveon.
7 Tips to Get Your Music on iHeartRADIO
Getting airplay on iHeartRADIO is highly competitive. However, you can cut through the crowd with a few tricks in your arsenal. Below are our top tips to increase your chances of getting your tracks played on the platform.
1. Build a Solid Image on Social Media
The first advice you'd receive as an artist wanting to get airplay on the platform is to focus on your public image. You must have an active presence across all your social accounts. If you're unsure how to achieve this, check out this post.
Why does your social media presence matter? Well, social media is where most people worldwide hang out. It's where your listeners spend their time discovering music and connecting with others too.
With a social following, you're more visible as a musician. And you can leverage your influence in a way that'll benefit key players in the music industry like iHeartRADIO.
Think about it this way, it is a powerful platform competing with music streaming services like Spotify. Therefore, they should benefit from playing your music as much as you do. If you can attract some of your followers to the platform, it'll be a win-win situation for both of you.
Creating a solid and captivating social identity has a different meaning for every artist. It doesn't mean you should change who you are. Instead, you should be your authentic self.
Remember to be consistent as you build your social image. Try to post stories and updates as often as you can. And reply to any comments and DMs you receive as promptly as possible.
Also, be persistent. If you feel unseen as you work to grow your following on social media, don't fret. That's part of the journey. Keep putting in the time and effort, and it'll pay off.
2. Gain Traction on Music Streaming Services
Getting airplay on iHeartRADIO depends on your visibility and credibility. The best way to boost these as a musician is to build an audience on the major music streaming services. We're talking about Spotify, SoundCloud, Apple Music, YouTube, and Pandora.
Improve your streams on these digital consumption channels by leveraging embeddable players and pitching to official playlists. Post exclusive content and share your tracks on social media leading your fans to the platform. And engage and collaborate with other artists.
Gaining traction doesn't only entail getting on the top Spotify charts. Many other ways exist to build a strong reputation and an engaged audience. That way, it'll be easier to secure airplay on the platform than for someone who has yet to build an audience.
3. Create Offline Hype Around Your Music
As you build your audience on social media and music streaming services, more people will become interested. However, building a solid offline image is essential to get your music on iHeartRADIO.
You can create buzz around your music offline by playing at as many live shows as possible in your area. You can also plan a tour to cities with your largest fan base to drive interest in your music.
At these events, make yourself available to chat with fans. And don't hesitate to take pictures with them and give them your autograph.
4. Respect Radio Formats
Given that the platform comprises a live radio component ensure your tracks adhere to the length of songs played on the radio. This is typically between two and a half and four minutes. Longer songs have less chance of ending up on the radio.
By no means does this mean you should limit your creativity. Express your creative potential with whatever song length you desire and with your unique guidelines. Restricting yourself will only mean you aren't staying true to yourself and your sound.
However, produce a radio edit version of your single. Adhere to the length and format. Also, exclude any obscene aspects or vulgar language. As a bonus, you can always use this version of your song for music videos.
5. Maintain High-Quality Recordings
Whether you're uploading your tracks to a music streaming service or iHeartRADIO, they should be of high quality. We're talking .wav, 16bits, or 44100Hz. Anything lower than that will have an unappealing sound and could send potential fans the other way.
Although the platform doesn't make high-fidelity sound available to users, your songs' quality should still be of the highest standard. Quality can set you apart as a musician on the platform.
Consider investing in better equipment if your budget doesn't allow you to make high-quality tracks. Alternatively, work with a freelance production house. They will have all the necessary equipment and are often much cheaper than setting up your own home studio.
6. Lead With Your Best Tracks
When submitting your songs to iHeartRADIO for consideration, choose the best. The songs should have gone through the many stages of musical creation, including composing, mixing, mastering, and title selection.
Also, it should show your musical prowess and the strong potential it has to attract an audience. In other words, the track should be your 'big hit.'
Experimental tracks are great because they show your range as a musician. However, having them as your introduction to the platform's massive audience may be less of a hit than anticipated.
7. Find the Right Distributor
Artists submit their tracks to iHeartRADIO through approved digital distributors. Therefore, you must find the best distributor in the business to get your music on the platform.
Sugo Music Group is a music distributor and publisher with over 35 years of experience. They help musicians thrive in the music industry through their services. And they can distribute your tracks to over 200 music streaming and downloading platforms, including iHeartRADIO.
It's no secret that the platform works with the best in the business. That's why you need the right distributor to get your tracks the airplay they deserve. Reach out to Sugo Music Group today to get your tracks on iHeartRADIO.
Takeaway
Having your music played on iHeartRADIO can be a game changer for your music career. You'll be introduced to its audience of over 150 million users. And as an artist on the platform, you'll benefit from being included in festivals, awards, and live events.
While the platform is known for backing artists signed to major labels, independent artists aren't left out of the equation. You'll need to put in the time and effort to get airplay. However, be strategic instead of throwing spaghetti at the wall and seeing what sticks.
Focus on building your audience on the major streaming platforms and social media. Having traction, visibility, and credibility will improve the odds of getting airplay.
Furthermore, produce radio edits of the highest quality. You'll want to lead with your best foot forward, so don't overlook the rules and quality of your music. Also, choose polished tracks over experimental songs for your submission.
Lastly, having the right distributor can have a significant impact on getting airplay. Check out Sugo Music Group's distribution service today to get your tracks on iHeartRADIO.