As the music industry becomes more saturated, it will be harder for new artists to break through the noise. However, a music marketing strategy that incorporates paid advertising can help you stand out from the masses.
Music advertising has evolved from physical distribution to paid promotion. With this evolution, artists can now reach a wider audience and build a dedicated community of listeners. Setting a goal is the first crucial step to take for online advertising. From there, define your target audience to create targeted ads. Additionally, it's best to develop multi-stage campaigns instead of a single one.
In this post, I'll walk you through the best music marketing strategies for paid ads to boost your fan base, exposure, and reach. First, let's take a look at the evolution of promoting music.
Modern Music Advertising in the Digital Era
Long before fans were at the fingertips of musicians via social media and music streaming services, music marketing was highly hands-on. Artists employed various traditional advertising methods, including:
Physical distribution
Live performances
Radio play
While some of those strategies are still relevant today, digital music marketing has flipped the script on how artists reach audiophiles. It's no longer about gathering listeners at physical locations but drawing them in on whatever device they use.
As it stands, over 4 billion people use social media worldwide. This number is projected to rise to about 6 billion by 2027. You read right, 6 billion. While those users occupy different pockets of social media platforms, they're bound to come across music in a reel or a friend's recommendation.
Additionally, more people listen to their favorite artists and discover songs through music streaming platforms. In fact, over half a billion people prefer music streaming services for song discovery instead of traditional methods.
So, what stands between you and an audience of billions of potential fans? A solid music marketing strategy - specifically one that incorporates paid advertising, which entails paying a publisher each time someone clicks or views your ads.
Paid ads are your secret weapon to break through the noise of the internet. Now, if you're thinking, "Doesn't it signal desperation if I market my music through paid ads?"
Well, it depends on how you go about it. After all, there's a fine line between an ad that attracts listeners and one that's overlooked.
Leveraging the internet, technology, and paid advertising is vital for artists to gain career momentum and build a solid brand. So, where do you start? Let's look at the best music advertising platforms for musicians next.
Top Music Advertising Platforms for Artists
From social media to music streaming platforms, you can use various advertising tools to boost your visibility on the internet. These include the following:
Facebook
Instagram
TikTok
YouTube
Facebook Messenger
X
Spotify
SoundCloud
Pandora
SubmitHub
1. Facebook
Boasting about 3 billion monthly active users, Facebook is one of the top platforms to run paid ads. It's ideal for making a name for yourself or boosting awareness of your music.
One of Facebook's noteworthy strengths is its targeting capabilities. Through the Ads Manager, you can zero in on the nitty-gritty details of your target audience, including their interests and behaviors. Moreover, thanks to Facebook's immense data, you can also target potential listeners based on artists they like.
Furthermore, you can set a budget to spend as little as $3 per day or $100 over the lifetime of your campaign. This flexibility ensures you avoid draining your financial resources and control your spending.
You can also choose between different ad formats that suit your creative vision and resonate most with your audience. From image and video ads to carousel ads and stories, your choices for creative elements are unlimited.
Therefore, if you think Facebook is a relic and doesn't stand a chance against TikTok, think again. It's your secret weapon to reach more people likely to enjoy your music.
Read our in-depth guide on Facebook Ads to start your successful music advertising campaign.
2. Instagram
Instagram is equally poised for skyrocketing an artist's reach via ads as Facebook is, thanks to its 2 billion monthly active users. You can promote a recent release on the platform. Or you can boost a post on your profile to reach a wider audience.
To run ads on Instagram, you'll use Ads Manager. This enables you to target your audience based on their interests, demographics, and behaviors. Also, Instagram allows you to choose between automatic, local, and manual targeting.
Moreover, you can use various ad formats, including the following:
Photo ads
Video ads
Carousel ads
Collection ads
Instagram Ads also have customizable call-to-action (CTA) buttons like 'Shop Now' and 'Learn More.' You can use these strategically to drive traffic to your website, music streaming platform profiles, or merch store.
We created this comprehensive article on the best practices for Instagram ads for musicians to help you get started.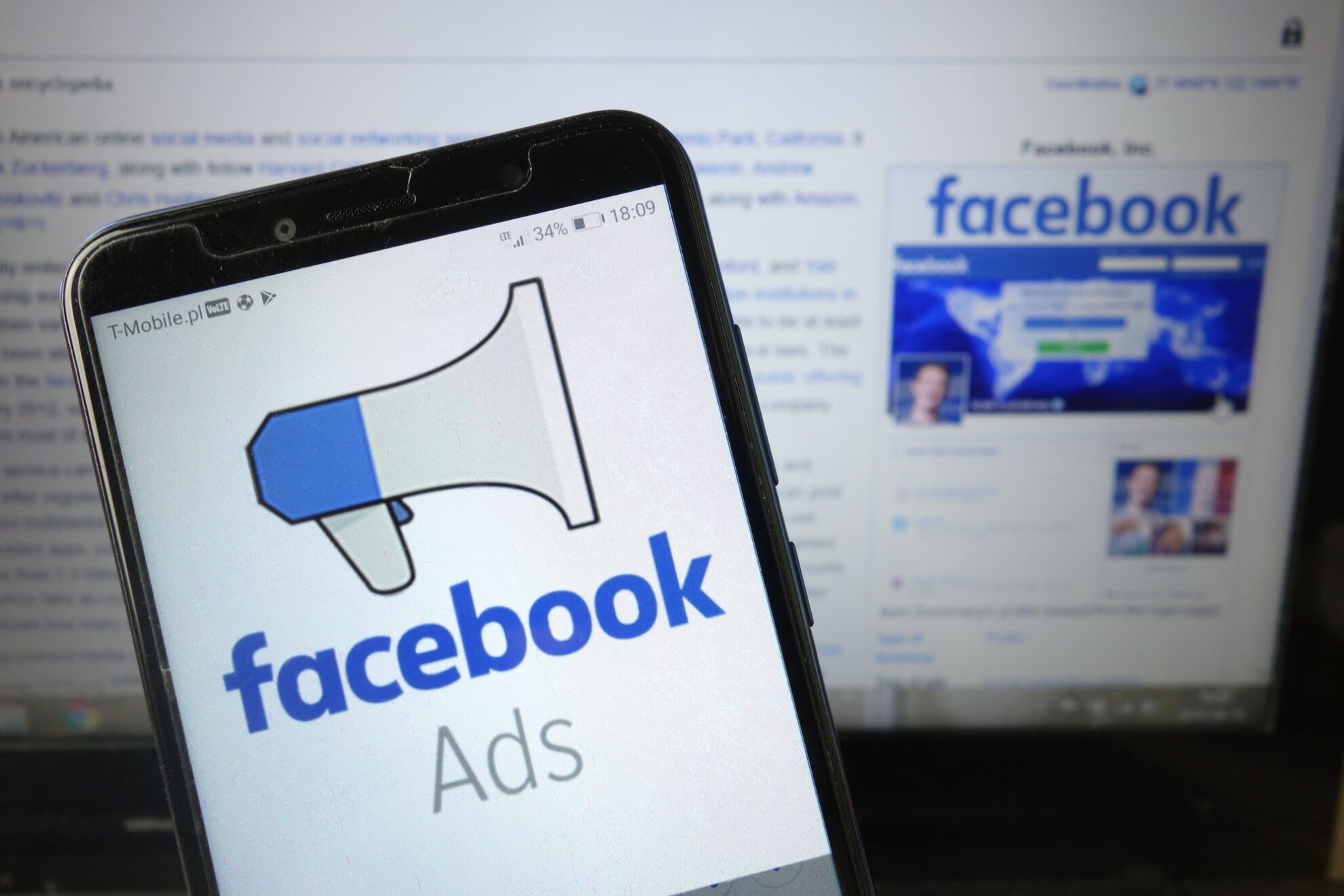 3. TikTok
TikTok is undefeated in the age of short-form video content and viral trends. With over 1 billion active users, this musical powerhouse is invaluable for musicians, enabling you to gain visibility and connect with new audiences.
Running paid ads on TikTok is a great way to build your artist brand. You can use them to drive online sales and draw new listeners to your profile.
The ads manager gives you access to various features for easy ad creation. This includes a flexible budget and bidding system to control your spending. And audience targeting based on demographics, interests, and behaviors.
You can also track the performance of your ads. That way, you'll know what to double down on and what needs refinement.
4. YouTube
YouTube is the perfect canvas to tell your musical story. And YouTube Ads are your ticket to surfacing above the noise in a vast sea of content and ensuring the right viewers see your videos.
Through Google Ads, you can create and manage YouTube video ad campaigns. You can choose from several campaign objectives, including conversions and traffic. In addition, you can set a daily or lifetime budget for your ads.
As you're setting up your YouTube ads, you'll be presented with the following format options:
Skippable in-stream ads: As the name suggests, these can be skipped after five seconds, and they appear before, during, or after other videos.
In-feed video ads: These ads appear in places of discovery, including YouTube search results and alongside related YouTube videos.
Non-skippable in-stream ads: These are no longer than 15 seconds and play before, during, or after other videos.
Outstream ads: These are ideal for extending your reach on mobile at an efficient cost.
Masthead ads: This ad format is best if you have a new release. However, they're only available on a reservation basis.
Bumper ads: These are similar to non-skippable in-stream ads but are less than six seconds.
You can target specific audiences likely to become fans with YouTube Ads. Moreover, you can track the performance of your ads.
5. Facebook Messenger
Facebook Messenger boasts over 1.3 billion monthly active users. It's the best place to have personal and instant conversations with fans. Therefore, it's another must-try advertising platform for musicians.
Messenger Ads are ideal for creating personalized experiences for your audience. You can send them exclusive sneak peeks of upcoming songs or limited-time discounts on merchandise.
Moreover, engagement is instant with Messenger Ads compared to traditional advertising. When someone clicks on your ad, they can immediately send you a message. Therefore, it's like having a direct line to your audience.
X, formally known as Twitter, is another invaluable platform for artists to connect with fans, get their music heard, and build a devoted following. Therefore, running ads on X presents a unique opportunity to amplify your presence on the platform.
To create ads on X, you'll need an X Ads account. Once you set that up, you can choose between these two types of X ad campaigns to run:
Awareness: This boosts your reach on the platform.
Consideration: This encompasses various campaign objectives, including video views, website traffic, followers, and engagement.
Furthermore, you can create custom audiences based on behaviors, interests, and demographics. This targeting ensures that your ads reach users who are likely to engage.
The best part about Spotify Advertising is that Spotify can record your ad for you for free. They'll use licensed background tracks, voice actors, and professional audio mixing to ensure a captivating ad.
7. Spotify
Spotify is the world's leading music streaming platform, with over half a billion monthly active users. So, choose Spotify if you're considering where to place your major bets with paid advertising.
Ad Studio is Spotify's self-service advertising hub for artists to create and manage audio ads. You can access it using your personal Spotify account. However, I recommend creating a separate business account if you have a team.
With a minimum campaign budget of $250, you can run an audio ad for less than 10 minutes. And much like with other advertising platforms, you can set your target audience based on interests, behaviors, and demographics. You can also set campaign goals and measure success.
The best part about Spotify Advertising is that Spotify can record your ad for you for free. They'll use licensed background tracks, voice actors, and professional audio mixing to ensure a captivating ad. That's a bargain if I ever saw one.
8. SoundCloud
Whether emerging or established, millions of artists choose SoundCloud to showcase their best (and in progress) tracks. And over 170 million listeners are there for it. So, Soundcloud Ads can be a suitable path to reach an engaged and diverse audience of music enthusiasts.
You can promote any content uploaded to your SoundCloud account. However, the tracks must be public. Also, you can't promote remixes, mixes, covers, and spoken-word tracks.
All promotions are charged on a CPM (cost per thousand impressions) model, with a minimum spend of $25 per promotion. This means you'll only be charged based on the number of impressions (or views) delivered to your target audience.
The CPM model has two pricing options depending on the targeting level you choose:
Furthermore, you have various target options at your disposal, including age, device, and location.
9. Pandora
This personalized radio giant is another excellent platform to run adverts on for your music, boasting over 40 million monthly active users. Therefore, Pandora Ads can put your tracks before several potential fans.
To run an ad on Pandora, you'll need to set it up through SXM media. They'll handle every aspect of your ad, from ideation to execution. And they have various targeting solutions to ensure your music reaches the right ears, including the following:
Demographics and location: Zero in on your audience's age, location, and gender.
Behaviors, interests, and context: With hundreds of proprietary audience segments based on interest, lifestyle, and life stage, your ads will surely reach the right people. Plus, ads are shown in the proper context for a better listening experience.
Database matching: If you have an existing fan database, you can match it to SXM Media's for better targeting and to create lookalike models.
Predictive modeling and retargeting: With the help of their data scientists, they can help you enhance and expand your fan database.
10. SubmitHub
SubmitHub is your best bet for advertising your music on blogs and radio stations. This is because it is an intermediary between artists and bloggers, labels, playlist creators, and radio station hosts.
Through SubmitHub, you can reach a massive audience of key persons in the music industry who can elevate your brand. So exposure and momentum are just one submission away.
It costs between $1 to $3 to submit a song on SubmitHub. Within 48 hours, they'll review your track. If it doesn't get picked up, receive feedback, or get listened to for a prearranged amount of time, you'll get a refund.
Top 9 Music Marketing Strategies for Paid Ads
1. Have a Goal in Mind
Before you launch your first ad campaign, set a goal. This will ensure your ad isn't a hit-and-miss and you don't waste money.
So, what are you hoping to gain from paid advertising? Some of the most common reasons to take that route for music marketing include:
Gaining new fans
Selling more merch
Increasing email list subscribers
Promoting an upcoming event/new release
Boosting Spotify streams
Your efforts will pay off as long as your goal is specific, measurable, achievable, relevant, and time-bound (SMART). After all, you want to reach people who will genuinely like your music and engage.
2. Define Your Target Audience
There are two roads you can take with music marketing through paid ads:
Show your ad to millions of random people on social media or music streaming platforms, hoping some will like your music.
Show your ad to thousands who might like your sound.
The former casts a wide net and can be unnecessarily expensive. In comparison, the latter can be cheaper and lead to better results.
Therefore, once you've set your goal, define your target audience. Think about their interests, location, preferred social media platforms, and similar artists they listen to.
If you don't know where to start defining your target audience, check out your analytics on Spotify for Artists or Instagram. That data should tell you who already listens to your music and who will be interested in your tracks.
A well-defined audience will help you create targeted ads, which we will discuss in detail in the next section.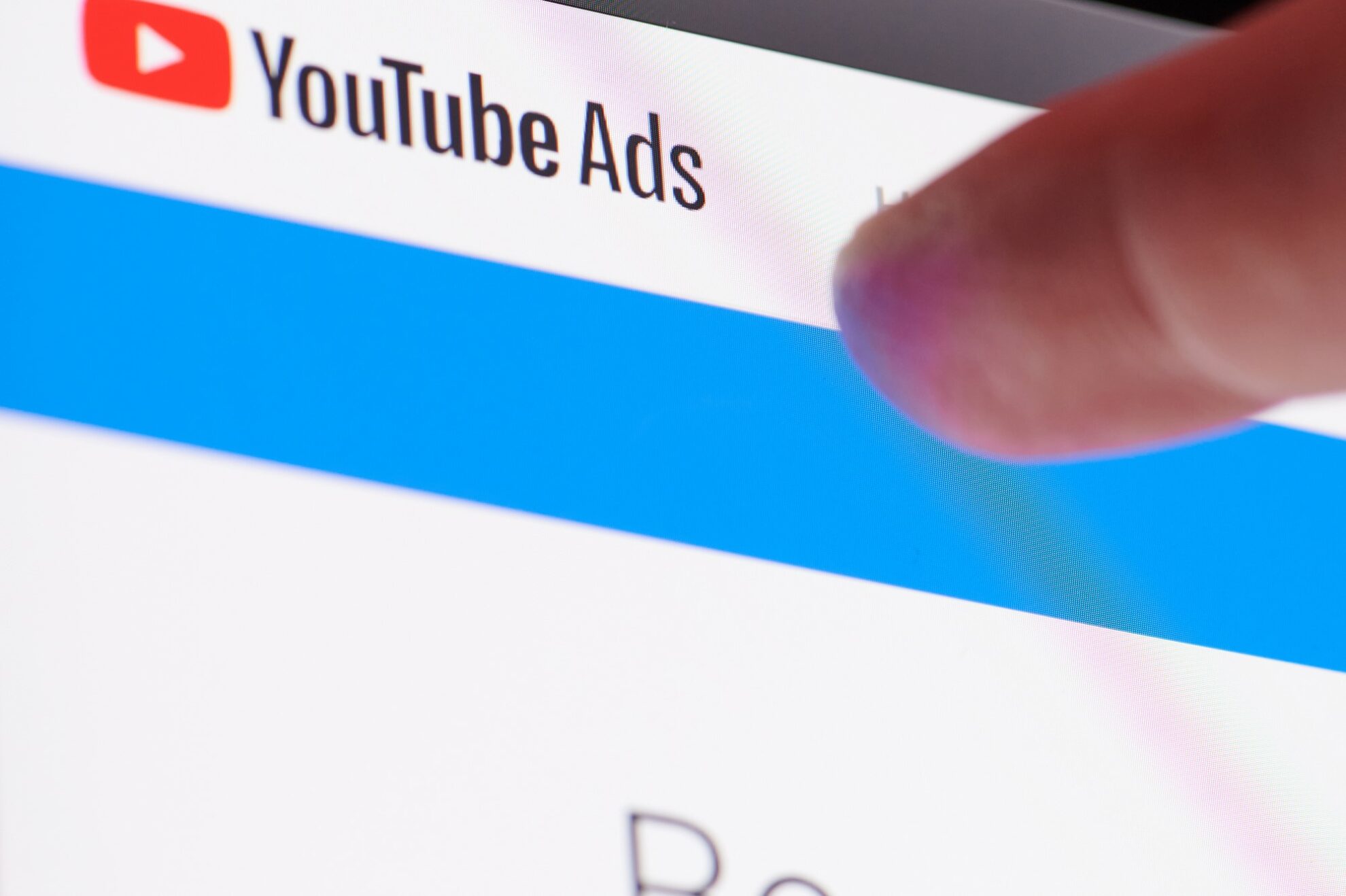 3. Create Targeted Ads
Developing targeted ads is an excellent strategy for music marketing. It ensures your paid promotions reach the right people who will likely engage, follow, and share your music.
You can create targeted ads for various reasons, including the following:
New music releases
Upcoming tours and shows
Merchandise
Building a fan base
When setting up an advert, you'll need to choose your target audience to ensure your ad reaches the right people. Thankfully, platforms like Facebook have a wealth of data, making targeting easier.
Furthermore, optimize your ads by using different text, images, and targeting criteria. That way, you can see what does and doesn't work and tweak your ads accordingly.
When choosing a platform to run a targeted ad, it's best to go with one where you have a social presence. Suppose you run an advert on TikTok but don't have content on the platform. If people visit your profile and find nothing, their engagement stops there.
Not only would that be a waste of money, but also time. Therefore, stick to the platforms you're most active on.
4. Boost a Post on Instagram
Instead of running an entire music marketing campaign, you might start with boosting a post on Instagram. While some artists find this ineffective, it could prove helpful to dip your toes in the paid advertising waters.
Boosting entails paying a flat one-time fee to increase a post's reach. And it's often cheaper than running a campaign.
To boost a post on Instagram, follow these steps:
Find a high-quality post on your feed
Tap the 'boost post' button
Choose how you want to boost (with a Facebook ad account/without a Facebook ad account)
Select a goal (more profile visits, more website visits, or more messages)
Select target audience (special ad category, automatic, or create your own)
Set a budget and duration
Review and boost post
As your promotion runs, monitor its performance. This will ensure you learn what to do and what not to do when you run a campaign.
5. Set Up Multi-Stage Campaigns
One music marketing campaign rarely produces significant results. And that's something few musicians understand.
The key to effective and cost-efficient advertising is a multi-step approach. Think of it like building a tower of cards. You'll need to set a foundation and build upon that to create a solid structure.
A well-executed multi-stage campaign begins with a targeted ad shown to a select group. The next stage would entail showing a different ad to a custom audience comprising people who took a specific action, such as:
Visited your profile
Followed you
Visited your website
Watch at least ten seconds of a video
Clicked the CTA button
This group will be much smaller. However, they'll be exposed to your content, and all you have to do now is nurture them. At this point, A/B testing different ads can prove helpful.
For the next stage, show your custom audience the ad version that performed best in your A/B test. Then, continue A/B testing and refining your audience until you achieve your goal.
6. Use Your Best Content
The online advertising space is saturated. From big brands looking to promote new products to local players marketing upcoming events, several people are vying for attention.
Also, most people have grown used to ignoring sponsored content. Therefore, your ad must stop them in their tracks.
Ensure you put your best foot forward with high-quality photos, audio, and video. Since you only have a few seconds to make an impression on a potential listener, your content must reel them in.
When you run your first campaign, you might be unsure what qualifies as scroll-stopping content. That's why you must test and refine. You could even promote a post to your existing audience through an Instagram story before opting for a paid campaign.
A/B testing can also prove helpful in determining what draws in more people. However, ensure that you only change one variable at a time. This will ensure you know what exactly is improving or worsening your ad's performance.
7. Stick to a budget
Even if you do everything right when running a campaign, it's easy to spend more money than you need to. The numbers can rack up quickly, whether $5 on a Facebook ad or $250 on a Spotify ad.
To avoid burning through your savings, create a budget and stick to it no matter what. The best way to approach this is by experimenting with minimal spending. That way, you can make a significant investment once you find what works.
All in all, be smart with how you spend money on paid ads. And remember, just because you make a substantial investment doesn't mean thousands of fans will come running to you.
8. Use Email Marketing Campaigns to Engage Existing Fans
Advertising through email is incredibly vital. It's effective for building a community, monetizing your music, and elevating your brand. If it wasn't effective, would musicians still encourage fans to sign up for their newsletters?
The numbers back the relevance of email marketing for musicians today. According to Mailchimp, emails sent in the music industry have a 21.88% open rate, which is fractionally higher than other industries. This means there's an above-average chance your fans will open your emails.
Therefore, use email music marketing campaigns to engage fans who trickle in from your paid ads. Sending your newsletter bi-weekly will suffice, but monthly might work too. In your newsletter, include the following:
Relevant news that would interest your fans.
Upcoming shows, including dates and regions.
Recent or new music releases.
Links for fans to listen to your tracks on music streaming platforms.
A call to action, e.g., asking your fans to share your music within their networks.
Links to outlets where fans can download your songs.
Your music newsletter should be a window into your life. Let fans into your universe by sharing behind-the-scenes content they wouldn't find on social media. Trust me. It'll strengthen their sense of connectedness to you.
9. Use Data to Improve Your Strategies
Data analytics is crucial to understanding audience preferences and optimizing music marketing tactics. By leveraging data-driven insights, you can tailor your campaigns for specific demographics and make informed decisions about your promotional efforts.
Therefore, assessing your analytics is crucial to executing your music advertising strategy. Whether social media platforms or music streaming services, your metrics can show you what's working and what could be improved.
It's essential to create a habit of monitoring your metrics. You might even aggregate them in a spreadsheet to observe trends over time. That way, you can stay abreast of the effectiveness of your promotional efforts.
Takeaway
As technology advances, new trends and applications will transform how artists promote their music. This means you'll have more ways to market your music, and a little creativity will be necessary.
Today, paid advertising is a powerful weapon in an artist's arsenal. It can help you reach people who would be interested in your music and gain loyal fans.
However, take a strategic approach instead of throwing spaghetti at the wall and seeing what sticks. This means having a goal, setting a budget, and creating multi-stage campaigns. And with all these strategies, it's essential that you use data analytics to improve them.
Sugo Music Group has supported artists for over 35 years through their music distribution and publishing services. They can get your tracks on over 200 music streaming and download platforms. So, reach out to them today to expand your digital presence.